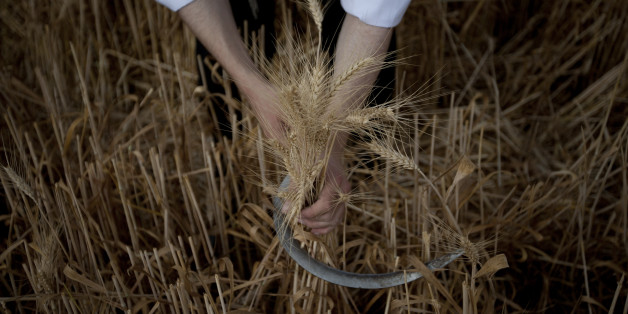 How can we unify the earth-Shavuot of wheat harvest with the word-Shavuot of Torah?

One first vision of a tiny practice that could bring new power to Shavuot: Each household bakes two loaves of bread to bring to the communal reading of that Moment on the Mountain.

As we share the bread with each other, touching the loaves and touching the others who are touching the loaves, we share with each other, with our partner the Earth, and with our Highest Selves, the One:

From Earth we receive,
To the One we give:
Together we share,
And from this we live.
SUBSCRIBE TO & FOLLOW THE MORNING EMAIL
The Morning Email helps you start your workday with everything you need to know: breaking news, entertainment and a dash of fun. Learn more