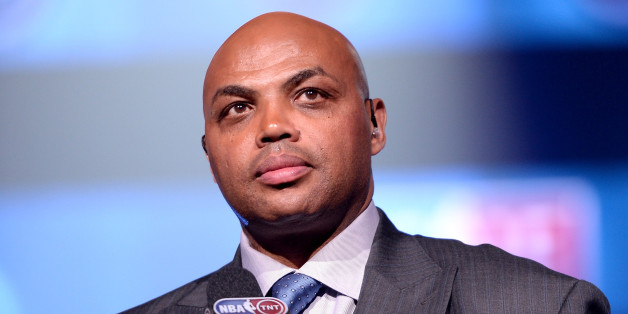 Charles Barkley isn't a concussion expert by any means, but by virtue of the stick he wields on TNT's "Inside the NBA," he's one of the NBA's leading voices on controversial matters like this.
Steph Curry is a tough kid. If he can come back in the game -- I hear these guys talking about concussions. Don't try and compare basketball concussions to football concussions. That's ridiculous.

The doctors cleared him and that's fine. But these guys on TV trying to compare basketball concussions to football concussions is ridiculous. That is not true.

They got a serious issue with concussions in the NFL. Steph Curry is going to get one concussion a season. [Football players] get five a game -- small concussions. Now they're trying to make a big deal. We have known this for years. They have been screwing these players in the NFL and now they're trying to play catch-up.
This isn't the first time Barkley has debated the inherent violence of football and its long-term impact on players. While he was quick to blame the NFL for their past organizational failures to take head injuries seriously, during an April appearance on "Conan," he inferred that players have to weigh the costs, too.
Barkley is right when it comes to the disparities of concussions between football and basketball. In January, the NFL reported 111 concussion cases during the 2014 regular season. Comparatively, there were only nine concussions in the NBA's 2013-14 regular season, FiveThirtyEight reported.
Nevertheless, head injuries are becoming a growing concern in basketball.
And while some criticize Barkley for weighing in on lofty topics, this is one area in which he can speak from experience. He suffered a concussion while playing for the Philadelphia 76ers during a 1992 game against the Sacramento Kings, in which he collided with a fellow player.
SUBSCRIBE TO & FOLLOW THE MORNING EMAIL
The Morning Email helps you start your workday with everything you need to know: breaking news, entertainment and a dash of fun. Learn more