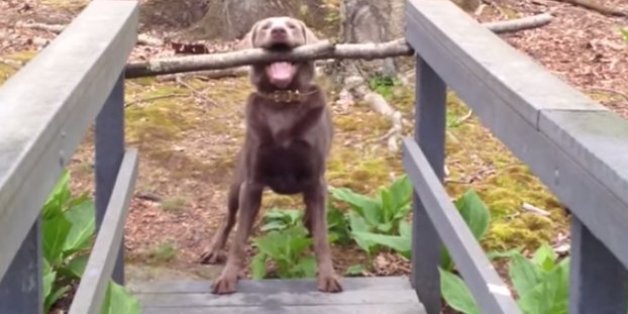 Sometimes, life seems impossible.
Faced with apparently insurmountable obstacles, it's easy to feel like you'll never be able to go forward, to move on in your life and get to where you really want to be.
In times like those, just think of resolute Theo and his big ol' stick:
If Theo can do it, so can you.
Contact The Author
SUBSCRIBE AND FOLLOW
Get top stories and blog posts emailed to me each day. Newsletters may offer personalized content or advertisements.
Learn more