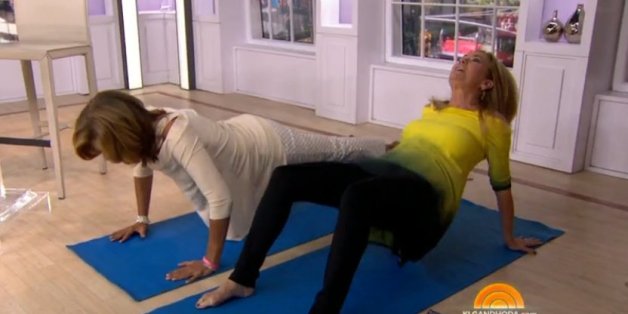 Adventurer and TV personality Bear Grylls tagged Kathie Lee for the "Drop and Give Me 10" challenge that benefits the Fallen Patriots foundations. Even though she has a neck injury, KLG takes the challenge in her own way and gets help from Hoda.
SUBSCRIBE AND FOLLOW
Get top stories and blog posts emailed to me each day. Newsletters may offer personalized content or advertisements.
Learn more