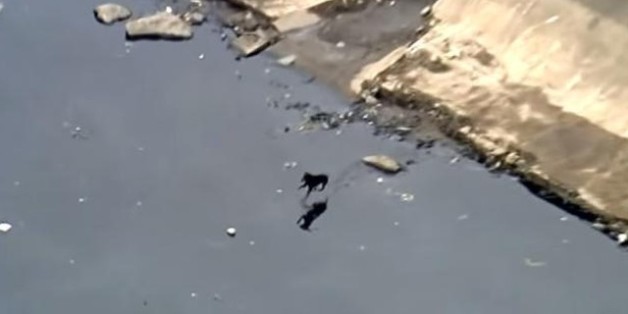 People can be so messy — but litterbugs beware, this dog's on the job.
A helicopter crew from Brazilian news outlet Globo was in the skies over Sao Paulo when they encountered a rather surprising scene taking place below. There, along the concrete banks of an urban river, a solitary black dog was spotted single-pawedily clearing the waterway of floating plastic debris.
SUBSCRIBE AND FOLLOW
Get top stories and blog posts emailed to me each day. Newsletters may offer personalized content or advertisements.
Learn more