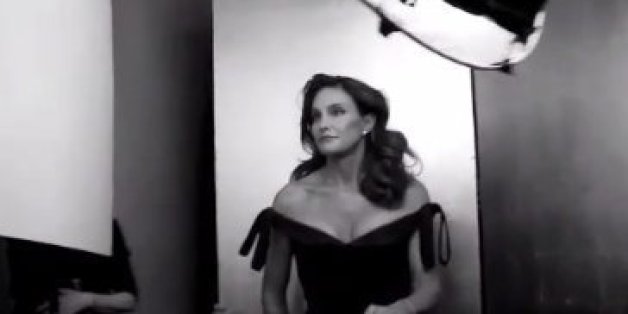 As Caitlyn Jenner, formerly Bruce Jenner, made her triumphant debut on Monday, Twitter lit up in celebration. Within minutes, her new identity -- showcased in a stunning photo on the July cover of Vanity Fair -- became the top trending topic, with a flood of tweets that rival any Internet-breaking the Kardashian clan has managed in the past.
I'm so happy after such a long struggle to be living my true self. Welcome to the world Caitlyn. Can't wait for you to get to know her/me.
be free now pretty bird.
Caitlyn Jenner for Vanity Fair 📷 Annie Leibovitz! How beautiful! Be happy, be proud, live life YOUR way! pic.twitter.com/39fryBwUqE
We were given this life because you were strong enough to live it! I couldn't be prouder!!! Caitlyn,… https://t.co/Ho5O6swM0V
@Caitlyn_Jenner - sending so much love
BEAUTIFUL!!! #callmecaitlyn
CAITLYN!!!!!!!!!! Love this. So happy for her. https://t.co/YOo4kdBOJl
Hi Caitlyn
My hope for the world is that we can all be as brave as @Caitlyn_Jenner. pic.twitter.com/WlJmAjv4iv
#CaitlynJenner has truly broken the Internet. What a moment.
She's gorgeous #CaitlynJenner https://t.co/TWhhIyDI8v
Congratulations Caitlyn
The debut 📷 #BruceJenner #CallmeCaitlyn #VanityFair https://t.co/lmeUQHuXDq
Well HELLOOOOO #CaitlynJenner!!! ❤️❤️❤️ My wish is that everyone is able to live a happy life as their authentic sel… http://t.co/fR6B9FpG8H
Let's celebrate Caitlyn & use her moment to uplift trans folks facing insurmountable economic barriers for affirming healthcare.
You're finally free, Cait. #courageouswoman
I applaud u just as much 4 all u represent re ageism!Well done Cait!RT @Caitlyn_Jenner: Another Jenner world record,& at 65? Who'da thought!
Caitlyn, @Caitlyn_Jenner thanku for being a part of all of our lives & using your platform to change people's minds. pic.twitter.com/bFLjt98m2L
@Caitlyn_Jenner so proud of you! Live
I just want Caitlyn Jenner to take me out and teach me how to drive a stick shift in heels.
Let us remember that Caitlyn and other trans folks' value shouldn't be valued solely based on how much they look "convincingly cisgender"
SUBSCRIBE TO & FOLLOW ENTERTAINMENT
HuffPost Entertainment is your one-stop shop for celebrity news, hilarious late-night bits, industry and awards coverage and more — sent right to your inbox six days a week. Learn more