On a freezing-cold day last winter, producer Anna Kerrigan walked into a New York City restaurant and immediately recognized the hostess. After chatting for a few minutes, Kerrigan realized she was Kati Rediger -- an actress who had come in to audition for the lead role in a play she wrote at Second Stage Theatre.
"We ultimately had not cast her. It was very awkward," Kerrigan told The Huffington Post. But the two started talking, and Kerrigan was immediately drawn to Rediger's bubbly energy. And when she heard that Rediger's then-fiance Ashley Springer was working on a short film, she was so intrigued with the couple that she wanted to collaborate with them on a larger project. In the end, something great came out of that initial awkwardness: "The Impossibilities," an eight-episode comedy web series written and produced by Kerrigan, starring Rediger and Springer.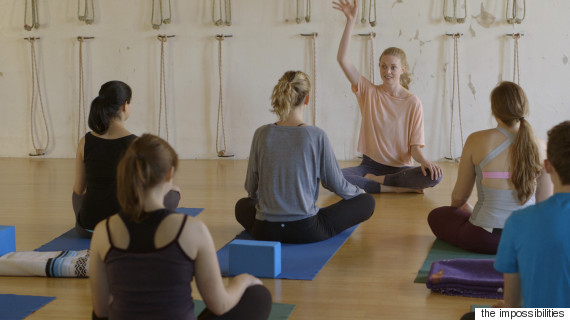 Rediger stars as Willa, a "daffy lesbian yogi," and Springer plays Harry, a "jaded children's-party magician." Both have backgrounds in their characters' businesses -- Rediger is a yoga instructor, and Springer was a teen magician champion -- so, knowing this, Kerrigan found their characters easy to write.
"We read the first draft and we were like, 'Woah, Anna really nailed it,'" Springer said.
Although the series centers on two artists who are a bit lost, both in career and in love, issues surrounding sexuality are addressed in an interesting way. The first episode is full of adorable moments between Harry and Willa when they meet at a party in New York, but Rediger told HuffPost that it was important to Kerrigan to keep Willa's sexuality firmly in place.
"A lot of people see this show and they're like, 'Oh, I bet at the end Harry and Willa are going to get together.' But from the beginning, Anna was very adamant about wanting to give this character her sexuality. She's a lesbian, and she's not just waiting for the right guy to come along," Rediger explained. "It was important for us to portray this character as has having a very solid sexuality and not have that be the main drama."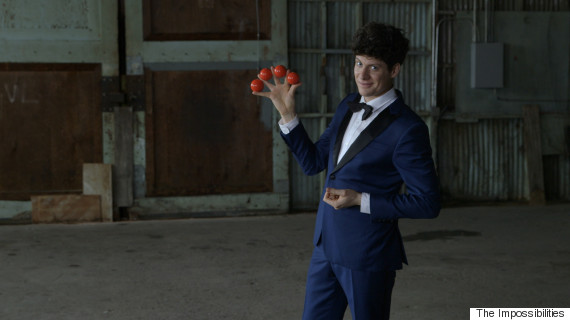 The series also has a transgender character, an ex of Willa's who is transitioning from being a woman to a man. Kerrigan told HuffPost that highlighting how rough that transition can be on an individual was important to her as well.
"One thing that I wanted to address that I've seen with gay friends, and have observed especially with some older lesbians, is that it can be hard even within the LGBT community to go from being a lesbian to identifying as trans," she explained.
SUBSCRIBE TO & FOLLOW ENTERTAINMENT
HuffPost Entertainment is your one-stop shop for celebrity news, hilarious late-night bits, industry and awards coverage and more — sent right to your inbox six days a week. Learn more