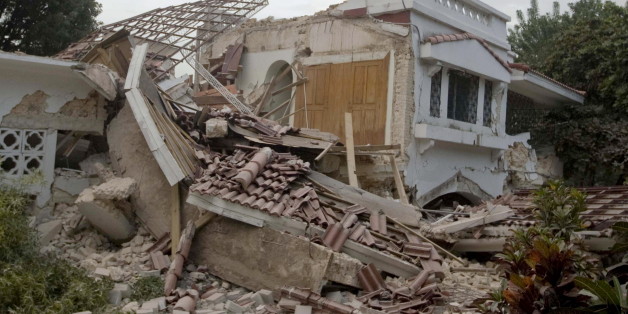 The neighborhood of Campeche sprawls up a steep hillside in Haiti's capital city, Port-au-Prince. Goats rustle in trash that goes forever uncollected. Children kick a deflated volleyball in a dusty lot below a wall with a hand-painted logo of the American Red Cross.
SUBSCRIBE AND FOLLOW
Get top stories and blog posts emailed to me each day. Newsletters may offer personalized content or advertisements.
Learn more