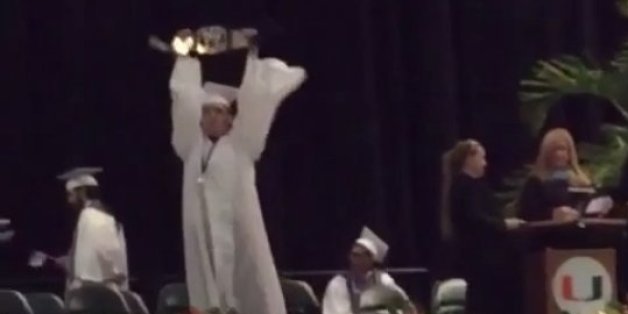 Watch and cheer as this University of Miami student opens up a can of whoop ass on a fellow graduate.
We're inclined to say that a "Rock Bottom" would be more appropriate than a "Stone Cold Stunner," this being the alma mater of Dwayne "The Rock" Johnson, but the championship belt is still a nice touch.
SUBSCRIBE AND FOLLOW
Get top stories and blog posts emailed to me each day. Newsletters may offer personalized content or advertisements.
Learn more