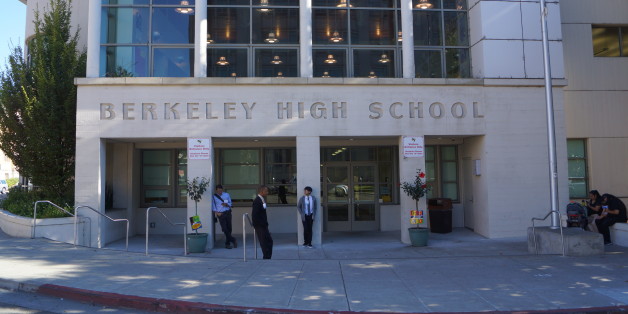 A high school yearbook is being recalled after school administrators realized a a racist prank was printed.
Berkeley High School administrators recalled the 2015 yearbook last week because of a passage referring to students in a predominately black and Latino college prep program as "trash collators of tomorrow." The Northern California school's Black Student Union tweeted an image of the text and objected to stereotyping minorities as blue-collar workers.
Post racial? Really? pic.twitter.com/yXMNorSIlP
The text was supposed to read "innovators of tomorrow," principal Kristin Glenchur said in an email apologizing to the student body, according to the Daily Californian. Yearbook distribution was halted. Copies that are returned will be given back to students with a sticker covering the offensive text.
The yearbook passage is littered with editing mistakes, so it's unclear how closely school administrators reviewed it before publication. Glenchur did not immediately return HuffPost's request for comment.
Students in the college prep program, Academy of Medicine and Public Service, or AMPS, explained in a statement to BuzzFeed News why they took offense.
"We hear outsiders ask, 'What's wrong with being a trash collector, it's an honest job,'" the statement read. "The occupation was not offensive, but naming it in connection with AMPS was a malicious attempt to attack students who fight so hard to prove themselves. And this act is consistent reminder that no matter how much we achieve, we will still be reminded of the color of our skin."
Also on HuffPost:
Racist Moments: 2013 Edition
SUBSCRIBE AND FOLLOW
Get top stories and blog posts emailed to me each day. Newsletters may offer personalized content or advertisements.
Learn more