President Barack Obama is currently in Germany attending the G-7 summit, and White House Photographer Pete Souza is tagging along.
Souza posted this photo of the president with German Chancellor Angela Merkel on Monday:
German Chancellor Angela Merkel talks with President Obama at the G7 summit in Germany. pic.twitter.com/v4vysRbUuT
Could it be? Is it just his suit jacket creating the illusion of a manspread? Does it matter if he manspreads if no one else is sitting anywhere close to him?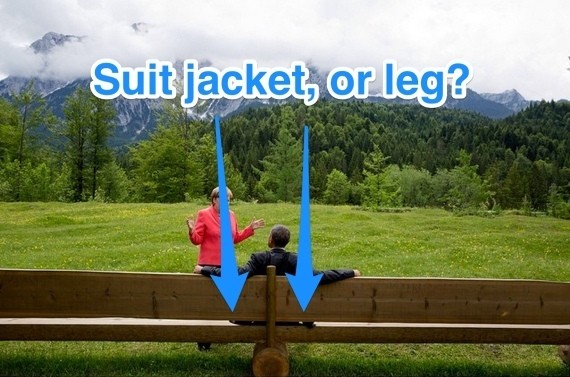 UPDATE: A bombshell photograph taken shortly before or after the above incident suggests that Obama was not manspreading, but rather that his legs were crossed: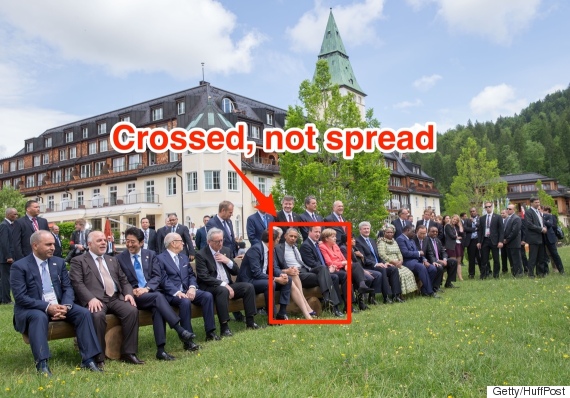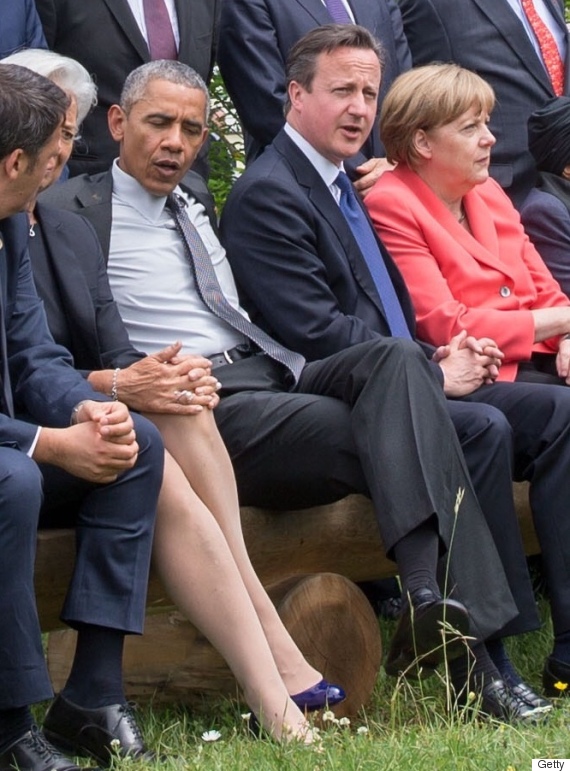 SUBSCRIBE AND FOLLOW
Get top stories and blog posts emailed to me each day. Newsletters may offer personalized content or advertisements.
Learn more