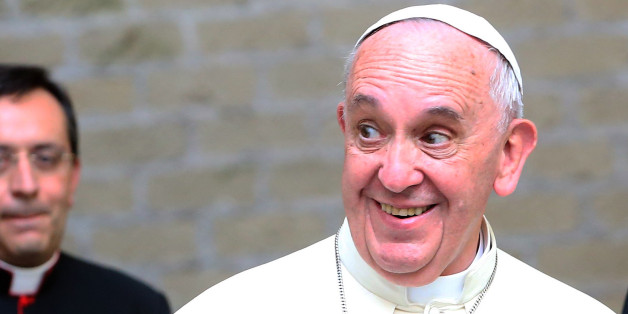 Pope Francis has asked reporters who don't pray to at least send him "good vibrations".
The pope always asks people to pray for him but he put a new twist on the request as he was leaving a meeting with Argentine President Cristina Fernandez on Sunday.
He turned to reporters and joked in Spanish: "Pray for me, and if some of you can't pray because you are not believers, send me good vibrations".

Background: Shutterstock / NCHLSFT
Pope Francis' Best Photos
SUBSCRIBE AND FOLLOW
Get top stories and blog posts emailed to me each day. Newsletters may offer personalized content or advertisements.
Learn more