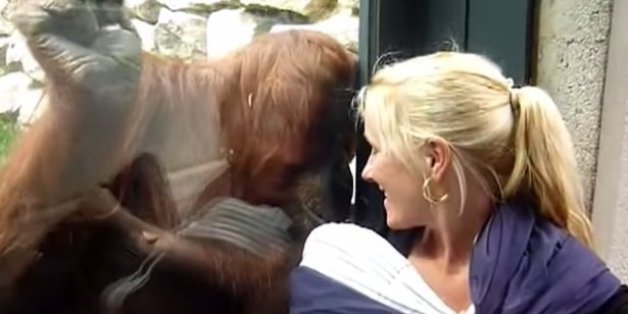 We're used to cooing over cute animal babies. But what happens when they feel the same way about us?
A video currently making the rounds captures a touching moment between a captive orangutan and a young human mother. The human mother sits close to the glass of the orangutan's enclosure, her human baby swaddled against her chest.
SUBSCRIBE AND FOLLOW
Get top stories and blog posts emailed to me each day. Newsletters may offer personalized content or advertisements.
Learn more