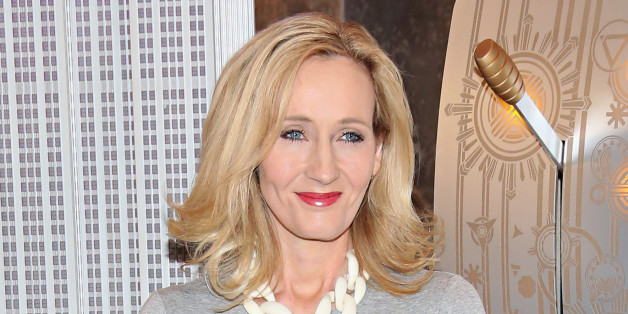 American "Harry Potter" fans, your dreams are finally coming true.
During a Twitter Q&A with fans on Monday, J.K. Rowling dropped some major hints about her upcoming "Harry Potter" spinoff, "Fantastic Beasts and Where to Find Them." The most exciting part? The author teased the existence of an American Hogwarts in the new film. When one fan asked the author what the name of a U.S. school of wizardry would be called, Rowling remained quiet on details, but still pretty much confirmed the school's existence.
.@MrBanankartong That information will be revealed in due course.
The fans also pried some more details out of Rowling when asking about the main character of "Fantastic Beasts," Newt Scamander, who will be played by Eddie Redmayne. Rowling revealed that the American version of Hogwarts will have a relation to the "indigenous magic" of Native American culture, but have a name of "immigrant origin."
.@tannerfbowen No, but he's going to meet people who were educated at [name] in [not New York].
.@loonyloolaluna If I answer that fully it will reveal the location of the school, but you can take that as a yes!
.@loonyloolaluna Oh wait - did you mean the NAME is of American Indian origin? It isn't. The name is of immigrant origin.
.@loonyloolaluna However, indigenous magic was important in the founding of the school. If I say which tribes, location is revealed.
"Fantastic Beasts" is set 70 years before the events of "Harry Potter" and will follow Hogwarts alum and magizoologist Newt, who ends up in New York. Rowling confirmed on Twitter, however, that the American school won't be located in New York. The upcoming spinoff, which will be part of a trilogy, will be directed by David Yates with a screenplay by Rowling. Get ready to visit the American Hogwarts when "Fantastic Beasts" opens on Nov. 18, 2016.

SUBSCRIBE TO & FOLLOW ENTERTAINMENT
HuffPost Entertainment is your one-stop shop for celebrity news, hilarious late-night bits, industry and awards coverage and more — sent right to your inbox six days a week. Learn more