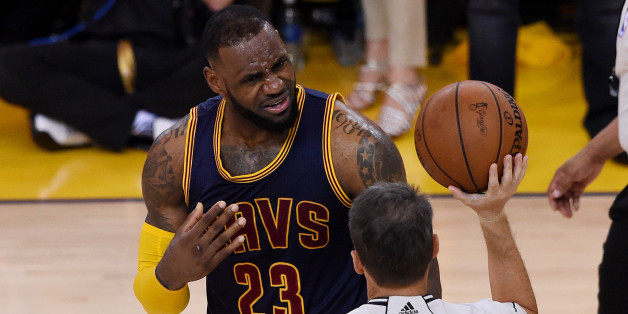 Per tradition, there was a lot of yelling about referees in the aftermath of Game 2 of the NBA Finals on Sunday. Calls were missed, and people needed other people to know about it. A weatherman in Cleveland even interrupted his regularly scheduled weather update to go on a rant, complete with props and everything.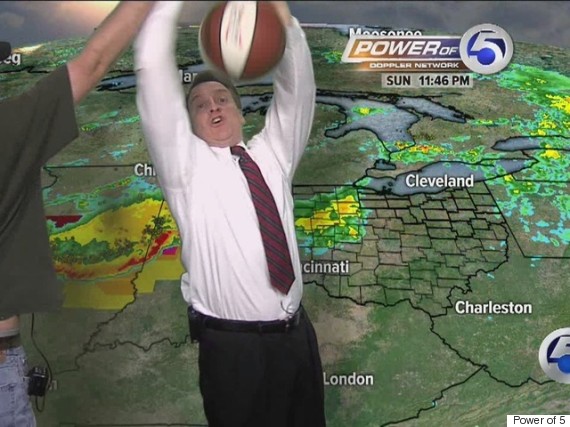 Everyone hates the refs. (Credit: ABC)
But in Adam Silver's NBA, transparency is king. And so, the league owned up to its mistakes this week, announcing in a report that the referees blew a total of four calls in overtime alone. For those counting, three of the mistakes benefited the Warriors, and one benefited the Cavs.
Most notably, two of the calls revolved around the most controversial play of the game. With 1:37 left in overtime, LeBron James turned around to shoot with Andre Iguodala on him and, well, what you see below depends on who you're rooting for.
People went wild over this play with Cavs fans screaming "FOUL" and Warriors fans screaming "TRAVEL." It really was an NBA Rorschach test of sorts. Well, who was right? Both sides! The league admitted in its report that there should have been a foul called on Iggy and a travel called on LeBron. Everyone wins! Everyone loses!
The other two blown calls involved defensive ace Draymond Green, naturally. One time he made "contact with [Tristan] Thompson's (CLE) arm and [affected] his ability to control the jump ball" and another time he grabbed "James' (CLE) shoulder and [affected] his ability to jump."
Classic Draymond. Classic NBA. Game three is Tuesday night. Everyone get excited for more blown calls and follow-up reports!
SUBSCRIBE TO & FOLLOW THE MORNING EMAIL
The Morning Email helps you start your workday with everything you need to know: breaking news, entertainment and a dash of fun. Learn more