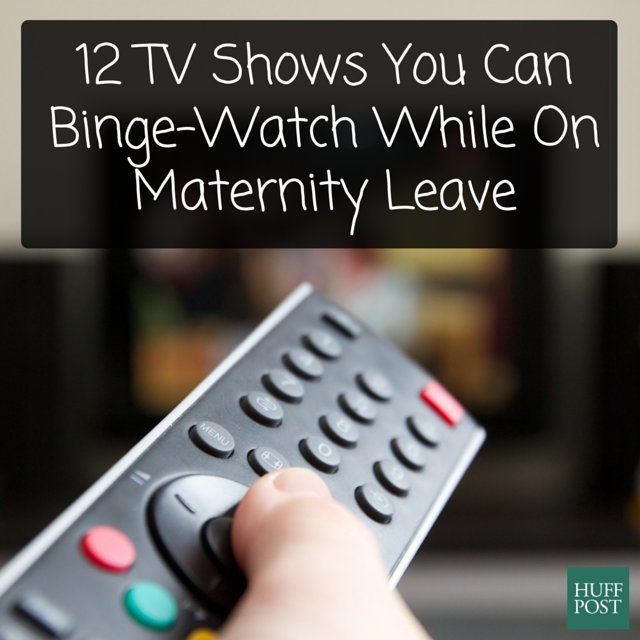 Anyone who has been on maternity leave knows that while it's a wonderful time in your life, it's certainly no picnic. Sometimes, in those weeks when you rarely see other adults and are running on little to no sleep, you need some trusty television characters to keep your spirits up. While parents not too long ago had to watch whatever infomercial happened to be on at 3:45am, we now have the wonderful gift of the Internet.
So we asked the HuffPost Parents community which characters kept them company in the wee hours while they were up feeding their kid (or waiting for the baby to stop crying) and they offered some binge-worthy suggestions. We've included where you can find these shows online, so you can get to binge watching your next favorite show in no time. Welcome to parenthood!
1. Parenthood (available on Netflix and Hulu)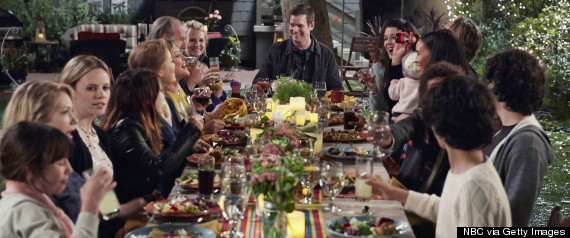 "It touched on every emotion you could have and every situation you could encounter as a parent. I loved every minute of it!" -- Ashley Cookston Brown
"There isn't a better show out there that highlights parents, children, and the myriad issues and experiences you will have as a parent. Warning: in your postpartum state, you will cry at the end of every episode." -- Zoë Montgomery Beck
"It allowed me to cry uncontrollably in all of my postpartum hormonal glory without any shame. And it gave me a glimpse into all of the wonderful and challenging times I had ahead of me with this new little person." -- Elizabeth Ray
2. Gilmore Girls (available on Netflix)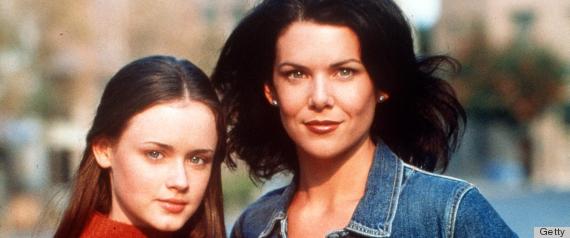 "I would recommend it to everyone because it's a great lighthearted, quirky show. -- Kristine Coma
"I wouldn't be at all surprised if my kid's first word is 'Lorelai.'" -- Shelly Frasco
3. Grey's Anatomy (available on Netflix and Hulu)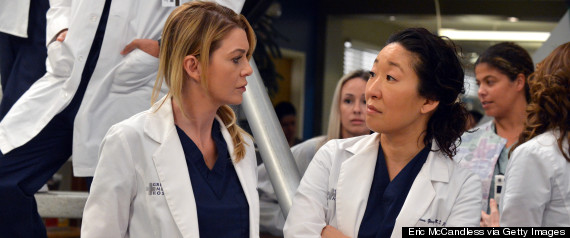 "I re-watched Grey's Anatomy! So many emotions in that show -- I held my baby and nursed for hours at a time." -- April Watson
"Both of my children had medical drama in their first weeks, and watching other folks in worse situations took the edge off." -- Elspeth Bretton
"It helps through the hours of having to sit and do nothing. You feel like you've accomplished something when you finished a season by sitting on your butt." -- Nicole House
4. Call The Midwife (available on Netflix) "It was a great show and interesting to me at the time, after having done so much research on birthing options during my pregnancy." -- Jessica Kelly
"It got all my postpartum crying out of the way." -- Sarah Poel
5. Sex and the City (available on HBO Go)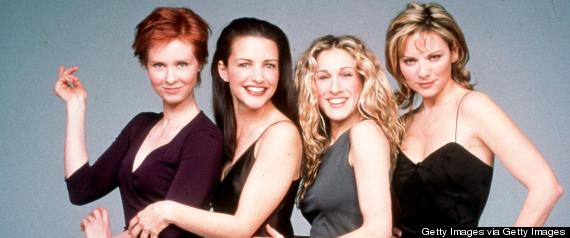 "On maternity leave with my fourth child, I binge-watched 'Sex and the City' to remind myself that I needed to do at least something for just me! I had to refuel in order to be a good mom! It's a show so far from what my life actually is that it was a great escape from midnight feedings and wearing spit-up on oversized sweats." -- Jessica Fairbrother Trent
"For me, it was a way to vicariously splurge on fancy clothes, good food, and late night partying." -- Elizabeth Hoffman
"SATC was a good diversion from being in baby mode." -- Jennifer Fowlkes
6. Friends (available on Netflix)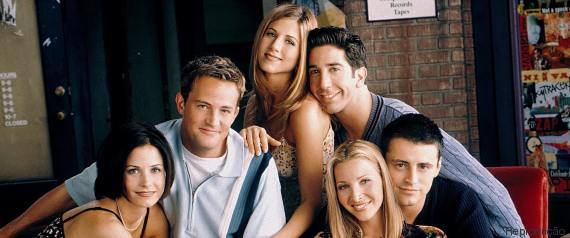 "It got me through four years of college and, years later, six weeks of bed rest after having my daughter. Nothing better than great comedy when you're in pain." -- Sandy McDermott
"It was funny and made me feel less hormonal." -- Judes Viskoe
7. Entourage (available on HBO Go)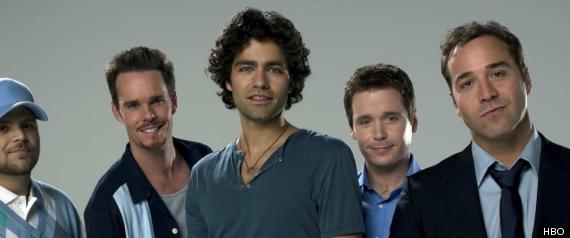 "It was perfect for directing my mind away from crying and nursing twins. Nothing girly or emotional about it!" -- Tiffany Klinect
"It was so nice to take a step out of reality and enjoy the great show!!" -- Marlenea Robinson
8. Law and Order: SVU (available on Netflix and Hulu)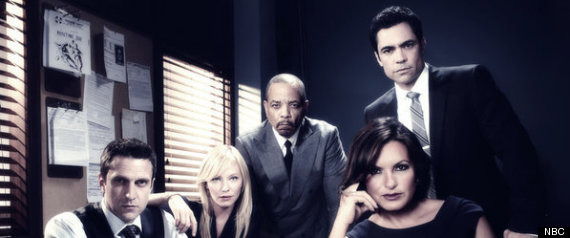 "It was intense, but it got me through the 'ohmygosh will I ever sleep again' moments!" -- Elizabeth Carole Johnston
"Soooo good and soooo many seasons!" -- Diana Halvorsen
9. Sons of Anarchy (available on Hulu)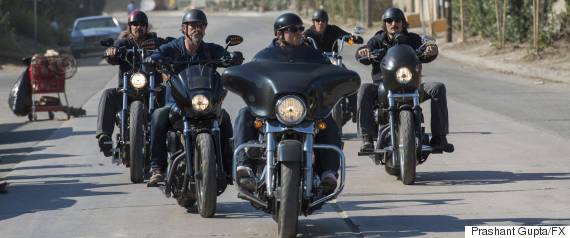 "I binge watched Sons of Anarchy. Twice. I got SO emotionally invested in the show and I enjoyed being a part of their lives." -- Lydia Lay Clark
10. Army Wives (available on Netflix and Hulu)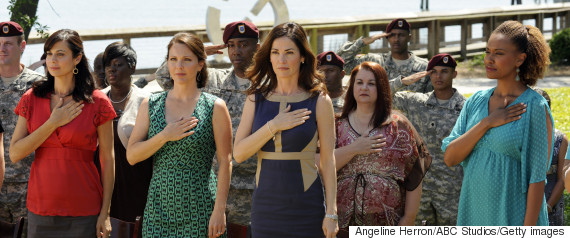 "I loved the strength of the women, the friendships forged in times of tribulations, and the raw reality of relationships (love, disappointment, forgiveness, passion). It gave me strength, an excuse to cry through baby blues, reasons to laugh and even reasons to appreciate my husband even more!" -- Ys Blanco
11. The West Wing (available on Netflix)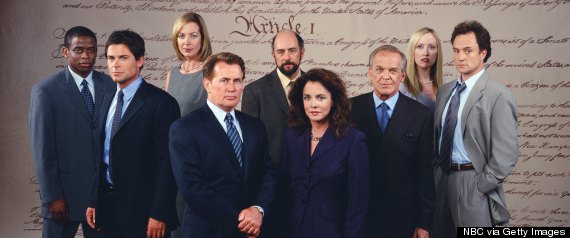 "Its intelligent dialogue was such a welcome break from daytime television blathering. My little one nursed just long enough for one episode." -- Jessica Cleveland
"It was something I could watch and laugh, cry, whatever. I needed something that wasn't all about babies/families. I needed an escape from all things baby!" -- Amy Ritz
12. The Walking Dead (available on Netflix and AMC.com)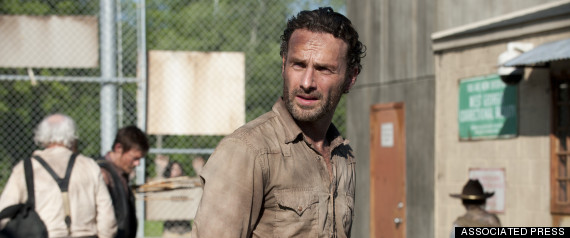 "I related to it. Well, to the zombies." -- Gisselle Garcia
SUBSCRIBE AND FOLLOW
Get top stories and blog posts emailed to me each day. Newsletters may offer personalized content or advertisements.
Learn more