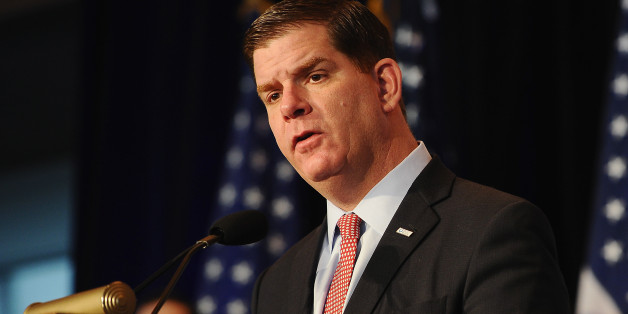 Boston Mayor Martin Walsh (D) signed an executive order on Thursday establishing gender-neutral bathrooms in City Hall.
"Boston thrives on diversity, and is an inclusive city," Walsh said in a statement. "This change will foster a safe and welcoming environment for employees and visitors, and will go a long way as we continue to work towards improving the lives of those who love and call Boston home."
The availability of gender-neutral bathrooms has become a priority for lesbian, gay, bisexual and transgender advocates, who say that transgender people often face hardship when having to choose a bathroom option that may not match their gender identity.
#WickedProud to sign an Executive Order establishing gender-neutral restrooms in #Boston City Hall. http://t.co/lECT3EfU2O
Mayors Of America's Largest Cities
SUBSCRIBE AND FOLLOW
Get top stories and blog posts emailed to me each day. Newsletters may offer personalized content or advertisements.
Learn more