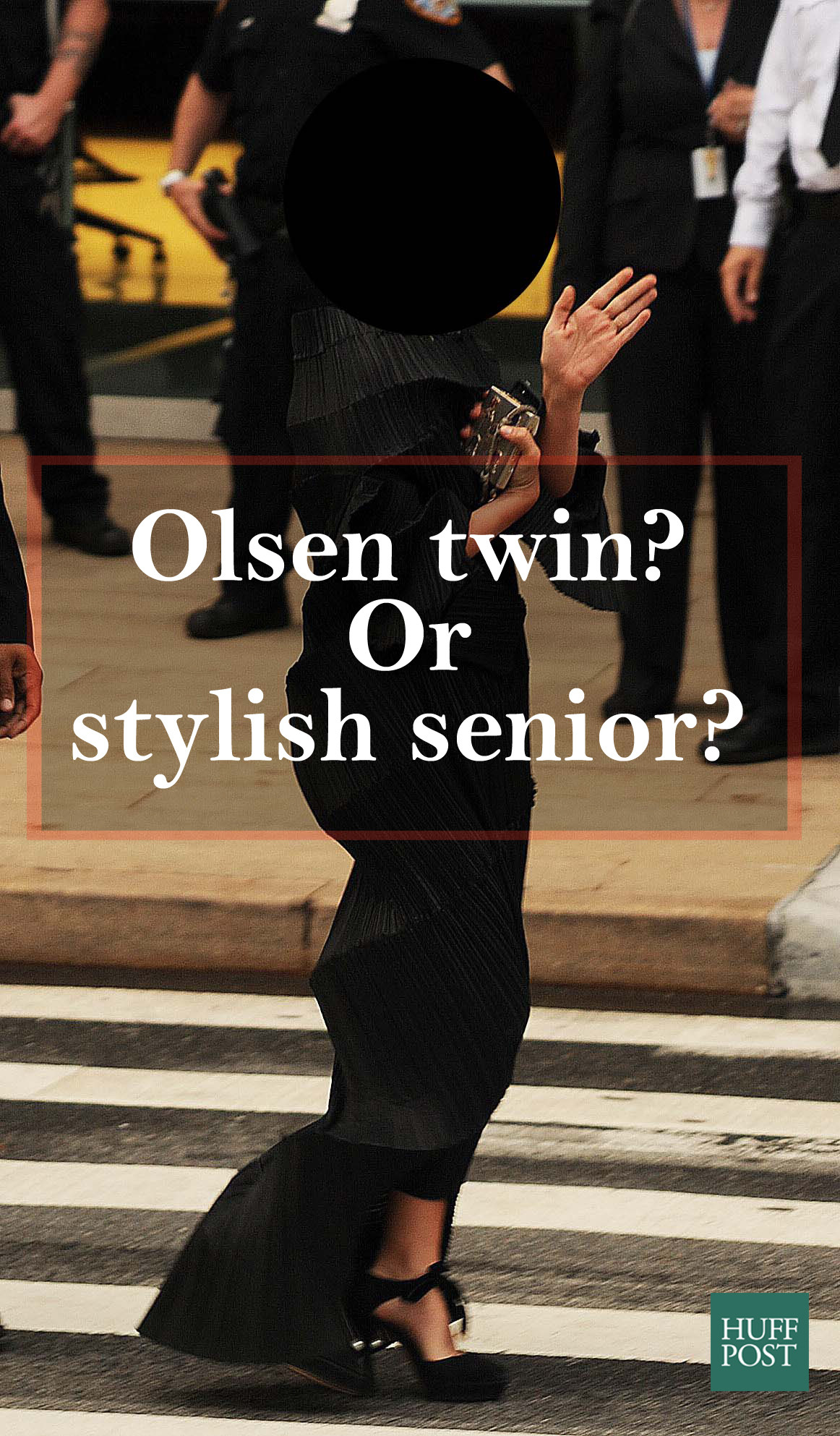 Photo credit: DM/Star Max/FilmMagic
In celebration of MK & A's 29th birthday on June 13, we thought we'd play a fun game. We teamed up with Ari Seth Cohen, creator of the over-60 women's fashion blog Advanced Style, to create a quiz. We chose images of the Olsens and pictures of some fashionable seniors featured on Cohen's blog, blacked out their faces and are making you guess: Is it an Olsen twin or a stylish senior? Good luck, and godspeed.
(Head to the bottom of the page for the answers.)
Also on HuffPost Style:
Olsen Twins' Style Evolution
SUBSCRIBE AND FOLLOW
Get top stories and blog posts emailed to me each day. Newsletters may offer personalized content or advertisements.
Learn more