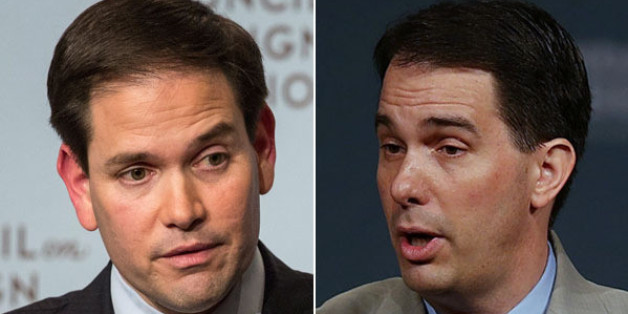 Marco Rubio and Scott Walker are both 40-something, fast-rising Republican stars who are building presidential campaigns on the notion that a fresh-faced candidate from humble beginnings is best equipped to defeat Hillary Clinton —and, before her, Jeb Bush.
SUBSCRIBE AND FOLLOW
Get top stories and blog posts emailed to me each day. Newsletters may offer personalized content or advertisements.
Learn more