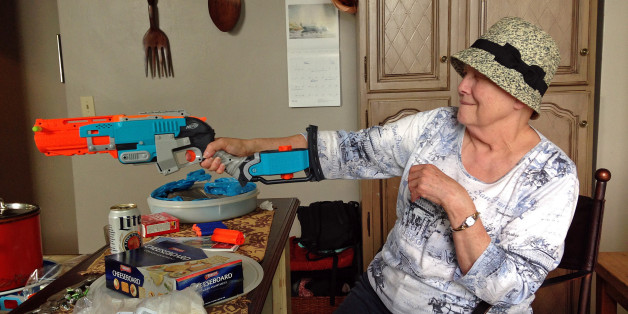 Move over, Baddie Winkle. There's a new crop of badass grandparents in town who are defying the stereotypes of sweet, good-natured grandmas and curmudgeonly grandpas.
Here are some other badass grandparents who serve as a reminder that age should never be an obstacle to being who you want to be.
Problems-with-authority Grandpa
Tell-it-like-it-is Grandma
Rock'n'roll Grandma and Grandpa
Ok I have the coolest grandparents. Hands down. #kickass pic.twitter.com/ZlPaJUbRwU
View post on imgur.com
My 90 year old great grandpa getting his ears pierced 😂👌 #badassgrandpa pic.twitter.com/azQLZwnAJm
Can-probably-lift-more-than-you Grandma
Don't-mess-with-this-Grandma
SUBSCRIBE AND FOLLOW
Get top stories and blog posts emailed to me each day. Newsletters may offer personalized content or advertisements.
Learn more