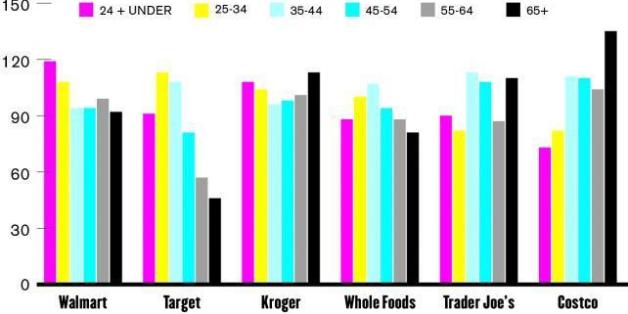 What's the hottest big retailer with millennials? Walmart.
The reason may be its investment in e-commerce and mobile, or it could be that its low prices resonated during the economic downturn. Or it could be Tommee Tippee baby bottles (read on).
SUBSCRIBE AND FOLLOW
Get top stories and blog posts emailed to me each day. Newsletters may offer personalized content or advertisements.
Learn more