A shooting occurred nearby the Golden State Warriors' NBA Championship Parade as it passed by Lake Merritt in Oakland, California, on Friday. Three people were reportedly shot. Police clarified that the gunshots were fired on the other side of the lake, not within the parade itself.
#BREAKING: #Oakland police confirm there has been a shooting near Lake Merritt. We're working on getting more details.
#BREAKING: #Oakland PD says 3 ppl shot at 1800 Lakeshore - on the OTHER side of Lake Merritt from the @warriors parade.
A bystander uploaded a video on Twitter of what appears to be the aftermath of the scene. (Note: There's strong language below that might be offensive to some.)
Hella niggas getting shot at the parade lol 😂😂 pic.twitter.com/H6bp2DQ1p3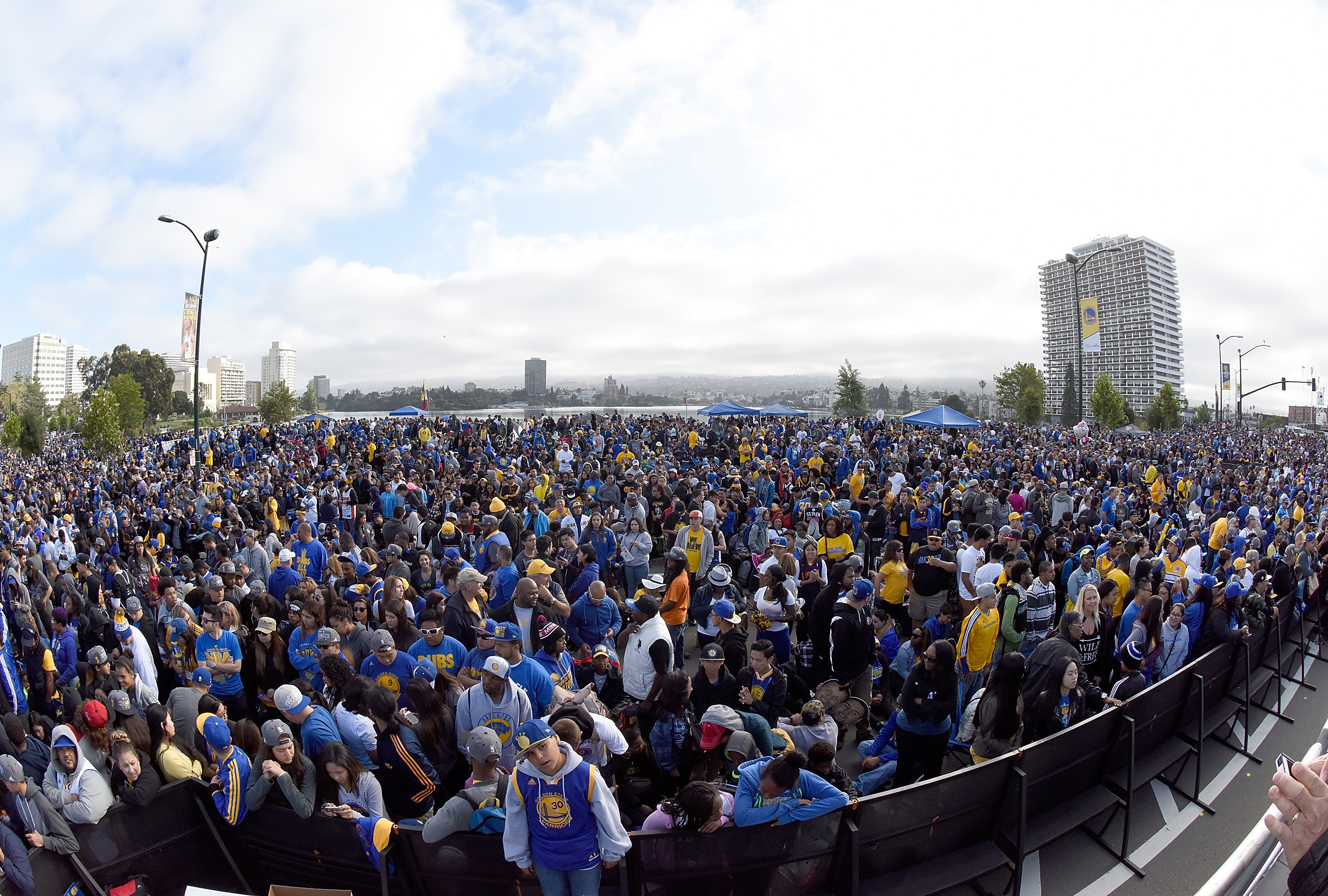 SUBSCRIBE TO & FOLLOW THE MORNING EMAIL
The Morning Email helps you start your workday with everything you need to know: breaking news, entertainment and a dash of fun. Learn more