Some kid named Isaiah had a pretty good time at basketball camp this summer. Whoever he is, he just demolished the second-best center in the NBA in a game of one-on-one. And he did it despite a noticeable size disadvantage.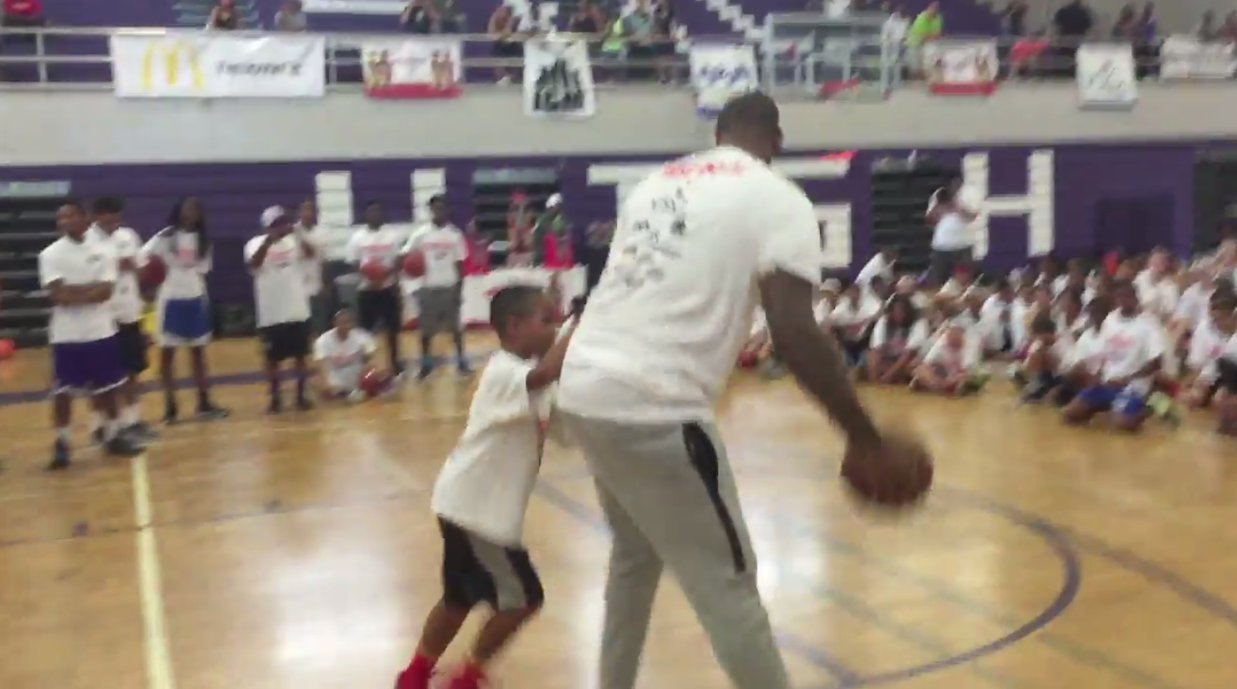 Who do you feel worse for? (Source: YouTube)
DeMarcus Cousins apparently ended up playing the kid recently at a basketball camp in Sacramento, California. Unfortunately, fearing embarrassment, Cousins resorted to the classic "I'm just going to jokingly goal-tend and laugh a bunch so I don't have to face potential embarrassment" tactic. Well, guess what, DeMarcus?
YOU'RE NOT FOOLING ANYONE.
THAT'S A POINT FOR ISAIAH.
YEAH, THAT'S ANOTHER POINT.
We could go on, but we won't. By our count, Isaiah won 8-2. It wasn't close. Someone sign this kid to a contract now. (Just kidding. Please don't do that.)
SUBSCRIBE AND FOLLOW
Get top stories and blog posts emailed to me each day. Newsletters may offer personalized content or advertisements.
Learn more