Many people have come out with stories of "miracle" treatments from the use of medical marijuana. We asked medical expert Dr. Sanjay Gupta to stop by Mondays with Marlo to discuss with our viewers the potential health benefits and risks of medical marijuana. One benefit Dr. Gupta saw came during the filming of his three-part series of "Weed" from CNN, where a little girl went from having several hundred seizures in a week to nearly zero after using medical marijuana. Can marijuana really help seizures? Watch the video to find our Dr. Gupta's experience with cannabis and seizures and don't forget to submit your questions on Twitter and Facebook for our future guests.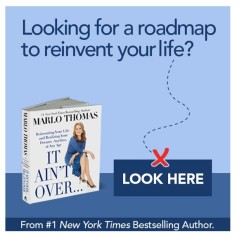 Add Marlo On Facebook:
Follow Marlo on Twitter:

Sign up to receive my email newsletter each week - It will keep you up-to-date on upcoming articles, Mondays with Marlo guests, videos, and more!
SUBSCRIBE TO & FOLLOW THE MORNING EMAIL
The Morning Email helps you start your workday with everything you need to know: breaking news, entertainment and a dash of fun. Learn more