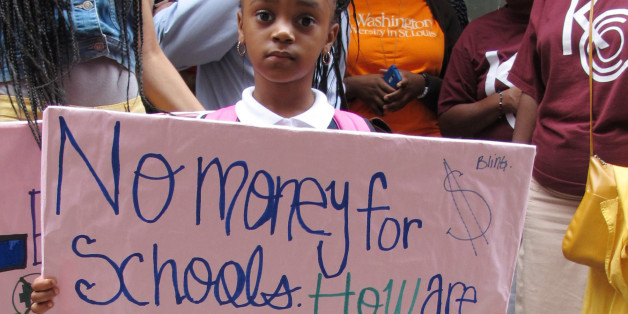 CHICAGO, June 24 (Reuters) - The Chicago Board of Education on Wednesday approved two sets of borrowings that total $1.13 billion and that are aimed at boosting the financially troubled school district's cash flow.
The Chicago Public Schools (CPS) will privately place $200 million of tax anticipation notes, which mature on Sept. 30, with J.P. Morgan Securities at an interest rate of 74 percent of LIBOR plus the "applicable margin," according to board documents. The notes will be paid with revenue from the school system's 2014 property tax revenue.
The board also approved the issuance of up to $935 million of notes in anticipation of the receipt of the district's 2015 property tax revenue.
The nation's third largest public school district faces a $634 million state-mandated payment due June 30 to its pension fund. A bill to delay that payment for 40 days failed to get enough votes on Tuesday in the Democrat-controlled Illinois House. However, House Speaker Michael Madigan said his chamber will try again next week.
Bill proponents said the delay until Aug. 10 would give CPS time to get a permanent solution to escalating pension costs that are consuming money needed for educational purposes. House Majority Leader Barbara Flynn Currie, a Chicago Democrat, said the measure grew out of an agreement between Chicago Mayor Rahm Emanuel and Illinois Republican Governor Bruce Rauner.
The school system is facing a $1.1 billion deficit in its upcoming fiscal 2016 budget that has been delayed due to a state budget impasse, although Rauner signed a school funding bill into law on Wednesday.
The district's new fiscal year begins on July 1, a day after its contract with the Chicago Teachers Union expires. (Reporting By Karen Pierog; Editing by Richard Pullin)
Also on HuffPost:
Mayors Of America's Largest Cities
SUBSCRIBE AND FOLLOW
Get top stories and blog posts emailed to me each day. Newsletters may offer personalized content or advertisements.
Learn more