Are you in a creative slump?
If you've hit writer's block, painter's block or even a runner's wall, check out the illustrations below. They're here to encourage you to break through the monotony in order to be the most original version of yourself.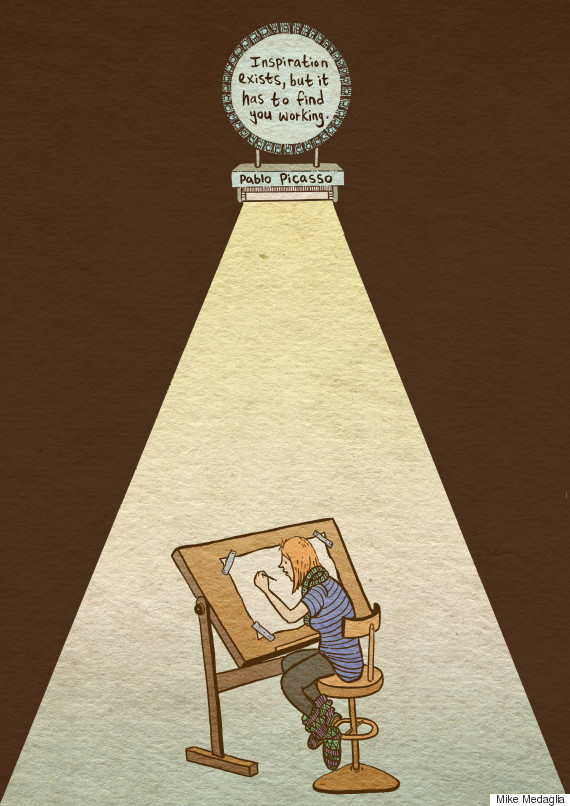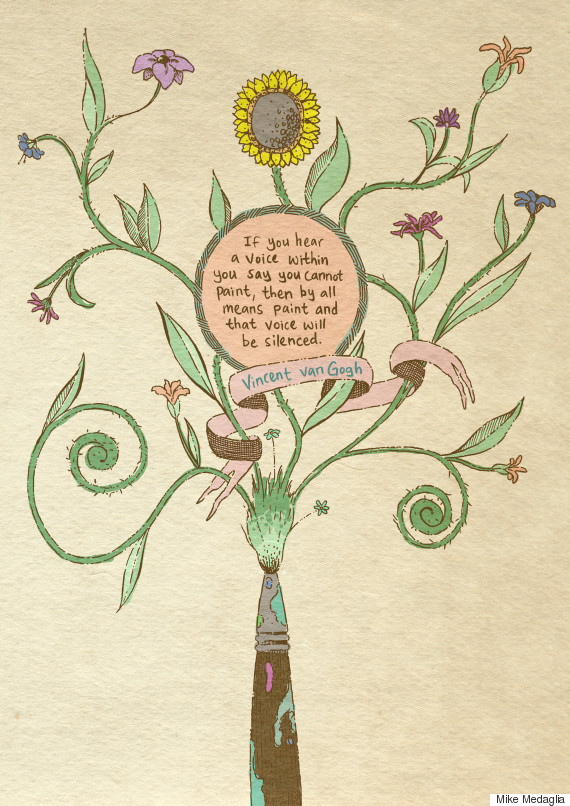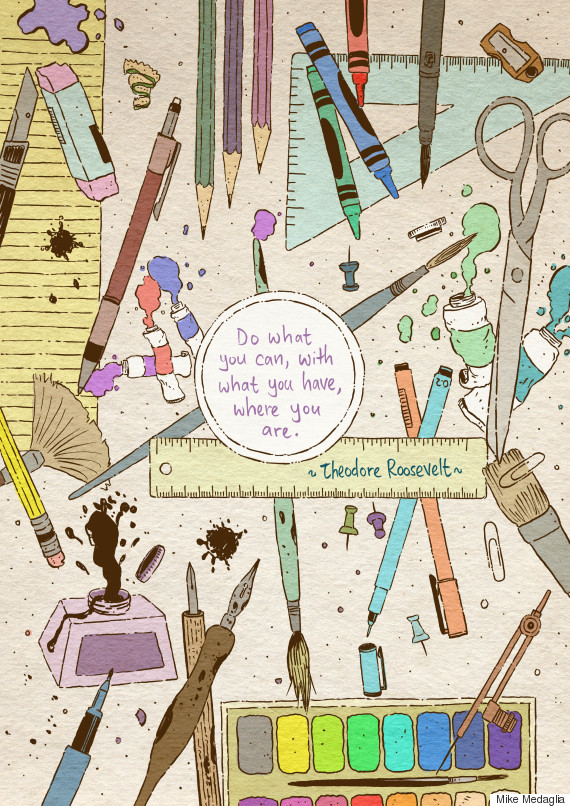 Mike Medaglia is a comics artist and illustrator originally from Canada, now living in London. His book One Year Wiser will be published later this fall from SelfMadeHero. His work explores spirituality and comics, and he also produces a monthly comic for The Huffington Post UK. To learn more, visit his personal website, Facebook or follow him on Twitter.
--Posted by Rebecca Scholl
SUBSCRIBE AND FOLLOW
Get top stories and blog posts emailed to me each day. Newsletters may offer personalized content or advertisements.
Learn more