The court's opinion, written by Justice Anthony Kennedy, is full of emotional language that serves as a reminder that the fight for same-sex marriage is a fight for equality. But the last part of the opinion serves as the ultimate mic drop in the discussion over marriage.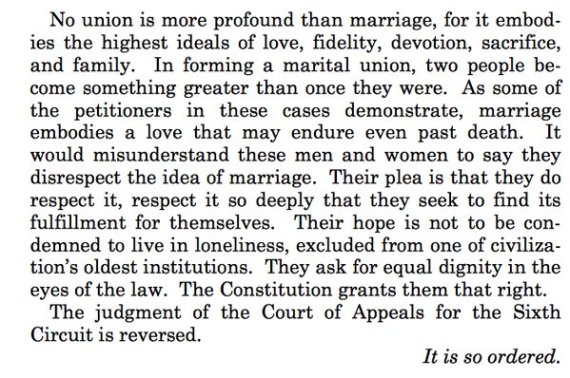 It is so ordered, indeed.
To read the full text of the court's decision, go here.
Also on HuffPost:
Politicians React To Gay Marriage Ruling
SUBSCRIBE AND FOLLOW
Get top stories and blog posts emailed to me each day. Newsletters may offer personalized content or advertisements.
Learn more