Sharks in Manhattan don't just roam Wall Street.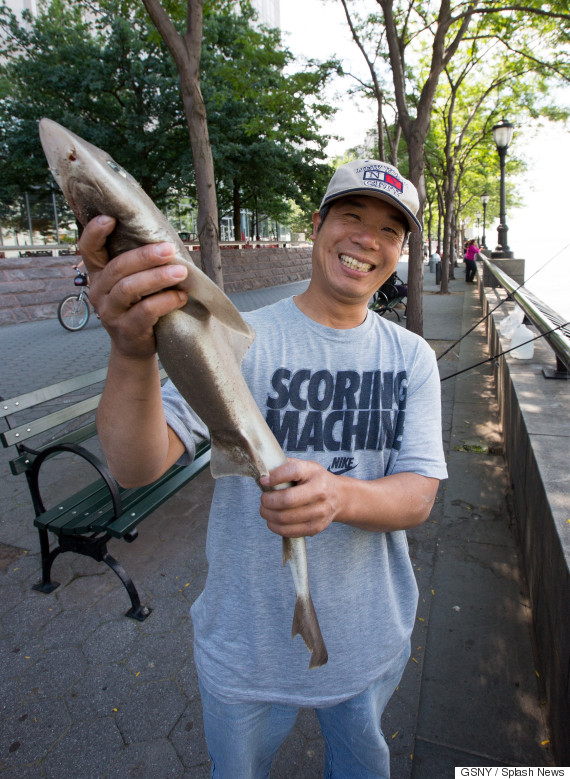 Wu Zhen with his catch. He released it soon after.
"It is not dangerous to humans, except that its skin is rough and can cause a rash if not handled with care," a New York Department of Environmental Conservation spokesman told The Huffington Post.
Zhen released his catch back into the water, the Post noted.
And while the shark may be happy to be free, this may be the last time we consider kayaking down the Hudson.

ALSO ON HUFFPOST:
Amazing Places to Swim with Sharks
SUBSCRIBE TO & FOLLOW WEIRD NEWS
The Huffington Post's Weird News email delivers unbelievably strange, yet absolutely true news once a week straight to your inbox. Learn more