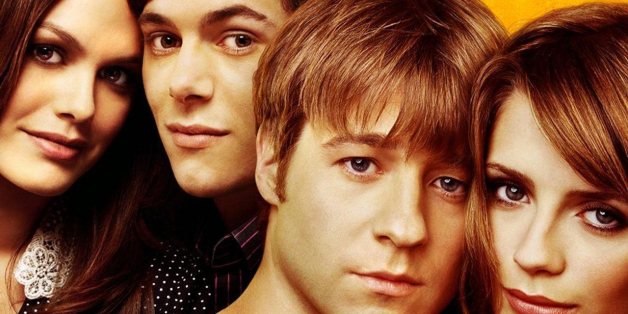 Californiaaa, here we comeeee!
Forget the reboot -- we're now in the era of the musical adaptation. After news of a "Full House" musical and "Clueless" musical, "The O.C." is the latest TV show to get the on-stage treatment, according to Variety. The teen drama, which originally ran from 2003 to 2007 on Fox, is being turned into a musical in Los Angeles. The sad news? The show will only run for one night on Aug. 30.
ICYMI -- #JerseyBoys and #AnotherCinderellaStory's @drewseeley will be Luke Ward in #TheOCMusical! pic.twitter.com/iOShUbJFGX
"He's a kid. Who has no one and nowhere to go!" @CW_TheFlash's @RickCosnett is Sandy Cohen! pic.twitter.com/zd5Ern0fDw
Though they haven't cast Seth Cohen yet:
@TheresaWIN_ it is real! no news on Seth just yet!
Who could be singing this one?! #SneakPeek pic.twitter.com/Ptn7GpyxKS
There will be a Death Cab for Cutie cover:
I have an answer to ONE big question we've been getting -- YES. Seth Cohen will sing a Death Cab for Cutie song!
The show takes place before Taylor Townsend joined in Season 3:
@VladaGelman our story takes place pre-Taylor, but we love ourselves some @autumnreeser so we plan on honoring her!
Sadly, the won't be any Chrismukkah in the musical:
@grandbudapest our show takes place during the summer, so no, but we'll pay homage of course!
SUBSCRIBE TO & FOLLOW ENTERTAINMENT
Get top stories and blog posts emailed to me each day. Newsletters may offer personalized content or advertisements. Learn more