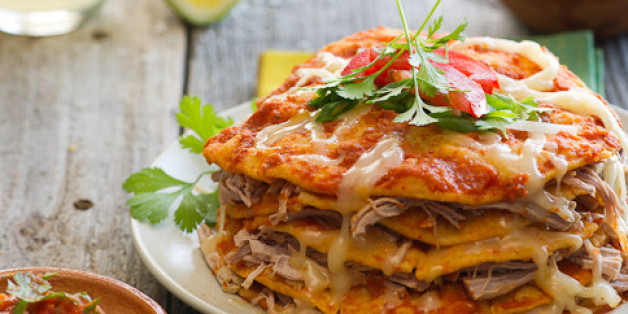 What's not to love about Mexican food? A cuisine where avocados, cheese and tortillas make a regular appearance obviously means you've hit a culinary jackpot. Mexican recipes are also rich with chiles, spice, herbs and bright, fresh flavors. They're diverse enough to excite most palates, yet comforting enough to please all.
If all you know of Mexican food is tacos and enchiladas, it might be time to branch out. We're not suggesting there's anything wrong with a taco -- ever -- but Mexico's culinary heritage offers many other exciting options. Click through the slideshow below for 51 reasons to expand your cooking repertoire (and yes, tacos are included here).
SUBSCRIBE AND FOLLOW
Get top stories and blog posts emailed to me each day. Newsletters may offer personalized content or advertisements.
Learn more