THE BLOG
12 Media Professionals on Twitter Who Rock The Planet
If you're a media observer like myself, you not only follow the hot trends, and follow the new and emerging technologies, but, you also follow the people whose name, presence, and body of work permeate the social landscape. People like the twelve media professionals below. Your simple curiosity will be more than satisfied, as I'm sure you'll come to admire and respect their work, and their work ethic, as much as I do. This list is in no particular order of significance or accomplishments. Just twelve media professionals making a difference all over our planet, and undeniably making Twitter a great place to be.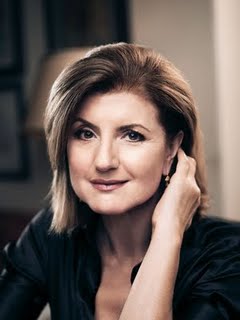 Arianna Huffington / @ariannahuff
There is not one list on media professionals that does not include the unflappable Arianna Huffington. In 2005, she co-founded the Huffington Post. Now approaching just its 5th anniversary, it is the gold standard of news & blog sites, and it stands as a great example of the emergence and influence of New Media. In fact, in 2008, she won the prestigious Media Person of the Year. Why her stock is rising: The Huffington Post just launching a Denver, Colorado Page. Because Arianna is a respected businesswoman and trendsetter, it's conceivable that every major city in The United States will have a Huffpost page. And, I'm sure we'll be seeing Huffpost United Kingdom soon after that!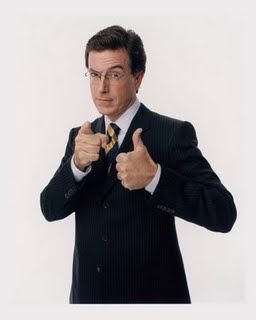 Stephen Colbert / @StephenAtHome
Stephen Cobert, the man, the myth, the legend, needs no introduction. This Emmy award-winning, Peabody Award-winning phenom has had one of his best years in front of the camera. And his fans at Colbert Nation are loving it. Why his stock is rising: According to the site ComicBookMovie, the rumor about Colbert being considered for the role of The Riddler in the next Batman has legs. In fact, the staff at the influential ComicVine supports Colbert being selected as The Riddler, a move that many believe would elevate the Batman franchise. Here are my thoughts on it. So stay tuned because it could happen.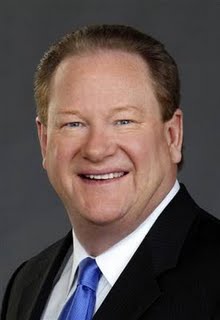 Ed Schultz / @wegoted
Not only does Ed Schultz have the best show on MSNBC (in my opinion), but he is the most listened-to Progressive radio talk show host in America. His radio show gets an impressive 3-4 million listeners a day. He has been a major voice on health care for decades, and has helped shape public debate on this crucial issue. His MSNBC show is must-see TV! Plus, most of the time he stands up on his show (instead of just sitting at a desk), and this differentiates him from most anchors on cable or network news. Why his stock is rising: His bi-weekly, standing-room only town hall meetings across the country can only swell his already high TV viewership.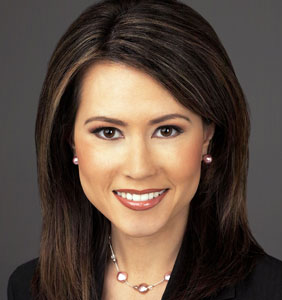 Betty Nguyen / @bettynguyencnn
Nguyen is a CNN superstar. She brightens up my Saturday and Sunday mornings. Her calm demeanor has been an asset in intense discussions about hot button issues, and was particularly useful when she got into the isolated country of Myanmar -- a great, heart-stopping assignment that won her major kudos. Why her stock is rising: Nguyen is so respected in her field that it's likely she'll be anchoring at CNN during the weekday in the very near future. She deserves it.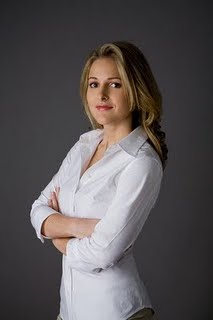 Olivia Zaleski / @oliviazaleski
Zaleski is one of CNN's rising stars, and one of the world's most respected voices on eco-matters. An engaging and award-winning journalist, Zaleski reports on sustainable business practices and corporate environmentalism. Yes, she's good. In fact, she played an integral part in the formation of Huffingtonpost's GREEN page. Her CNN page rocks with great videos. Why her stock is rising: As a I noted in The Stimulist last month, she's an eco-visionary who is poised to help get us further down the line on one of the defining issues of our time: the robust creation of a green economy.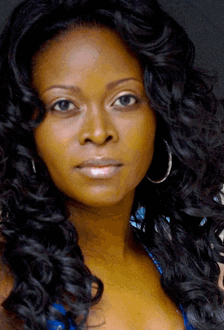 Abiola Abrams / @abiolatv
Though known by millions by her appearances on VH1 and BET, Abiola Abrams has produced shows at HBO, and has completed short films and documentary work that deal with gender, race and empowerment. Her debut novel, Dare, is a certified bestseller, and she engages millions as creative producer and host of the Planet Abiola Show. Why her stock is rising: Her novel is doing so well and is so well-received, that it's no surprise some in Hollywood are considering it for a big screen project.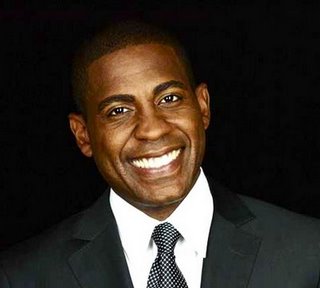 Carlos Watson / @carloswatson
MSNBC contributor Carlos Watson is a great and refreshing voice on the issues of the day. He is the founder of the hip, red hot news site The Stimulist, which is one of the best news sites to debut in 2009. He infused much needed energy into MSNBC's daytime line-up, though was never given the type of promotion he deserved. Why his stock is rising: His take on the news and reasoned analysis has always won him raves from TV critics and viewers alike, so don't be suprised if he's an occasional guest correspondent on The Oprah Winfrey Show (the way Lisa Ling is) sometime in the future.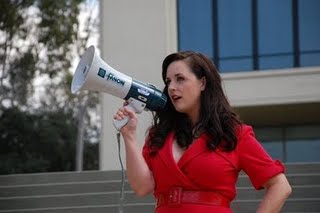 Maegan Carberry / @maegancarberry
Carberry blogs about politics, media and technology. In addition to co-hosting Variety's "Washington & Wilshire" program on Blog Talk Radio, she's managing editor at truuconfessions, a microblog where users anonymously share secrets. Why her stock is ring: It is not inconceivable to see Carberry with her own TV show in the near future. If the question is "who can give voice and vision to the range of ambitions and angst among the 80 million American millenials", then Maegan Carberry is the answer.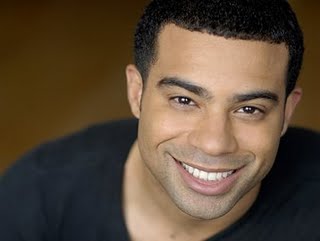 Antonio Neves /@Reverse7
Neves is the host of MSN's Cool Runnings, an anchor for Advertising Age, and a noted freelance producer and writer. He has created content for BET News, Spike TV, NBC News productions and Nickelodeon, and was also a correspondent for the Macneil/Lehrer News Hour. Why his stock is rising: Riding high off of his NABJ-nominated Heart of the City: Chicago's War on Violence and high viwership of his Cool Runnings series, Neves will undoubtedly be rewarded with a higher budget, and, likely, more award nominations. http://www.antonioneves.net/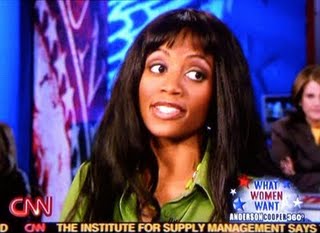 Tanya Acker /@Tanyaacker
Acker has been one of my favorite TV pundits for some time. She had some of the best commentary on Michael Jackson in the aftermath of his passing. She always comes prepared to defend her views, and to shed much needed light on any issue that needs more clarity. She's a popular contributor to the Huffington Post, and to Anderson Cooper's 360 Blog. Why her stock is rising: Having already made the rounds on CNN, HLN MSNBC, and FOX, Acker also brings her enlightened analysis to the airwaves on CNBC every week where she is winning over more viewers.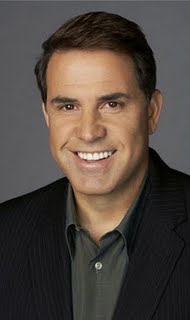 Rick Sanchez / @ricksanchezcnn
In just a matter of years, Sanchez has become one of the great anchors at CNN. His blog is great reading. In fact, he just celebrated the one year anniversary of his daily, one hour show during the week. He takes on the issues, and the people pontificating about those issues. His show was especially invaluable during the historic Sonia Sotomayor hearings. I like his interviewing style, and being fluent in Spanish helps him on-air, as it did with the recent hijacking of a plane in Mexico, City. Why his stock is rising: It's only a matter of time before Sanchez makes the permanent leap to evenings, where I'm betting he would be an instant hit.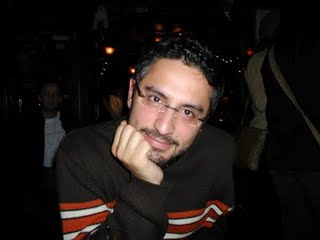 Reza Aslan / @aslanmedia
A popular TV guest, and a contributor to the Daily Beast, Aslan's voice and reportage on the aftermath of Iran's election has been powerful and consistent. His two best-selling books, No god but God and How to Win a Cosmic War, are must-reads! Why his stock is rising: He is making serious moves as co-founder and Chief Creative Officer of BoomGen Studios, the first ever motion picture company focused entirely on entertainment about the Greater Middle East.
MORE:
Twitter
,
Stephen Colbert
,
Social Networking
,
Arianna Huffington
,
Huffington Post
,
Comedy Central
,
Vh1
,
Ed Schultz
,
Bet
,
Colbert Nation
,
Reza Aslan
,
Daily Beast
,
Maegan Carberry
,
Olivia Zaleski
,
Media Analysis
,
Abiola Abrams
,
Carlos Watson
,
Betty Nguyen
,
Media Professionals
,
Stephen Colbert As The Riddler
,
Comic Vine
,
Tanya Acker
,
Media Observer
,
Antonio Neves
,
Rick Sahchez
,
Hbo
,
Tweet
,
Media