By Rachael White, Hosting & Entertaining Expert for Menuism.com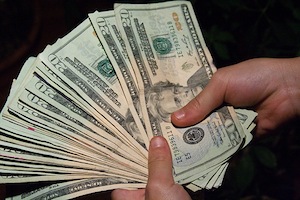 These days, money is tight for many of us. Still, in the midst of trying times, it's more important than ever to treat yourself on occasion. If it seems beyond your budget to venture out to real restaurants serving food above the level of mass-produced hamburgers and greasy French fries, think again. Here are ten ways to save cash and stretch your dining out budget while enjoying an evening out.
What are your tips for saving cash when dining out?
10 Ways To Save Money Dining Out
Rachael White is an American foodie living in Tokyo. For two years, she and her husband have been exploring the ins and outs of the fascinating food culture of Japan. Rachael's blog Tokyo Terrace chronicles her experiences creating dishes and drinks that use new and exciting flavors in accessible ways. She has been published in Tokyo's Daily Yomiuri Newspaper and contributes to JapanEats.tv. Originally from Minnesota, Rachael creates's recipes that reflect Midwestern comfort food with a modern, Asian twist.