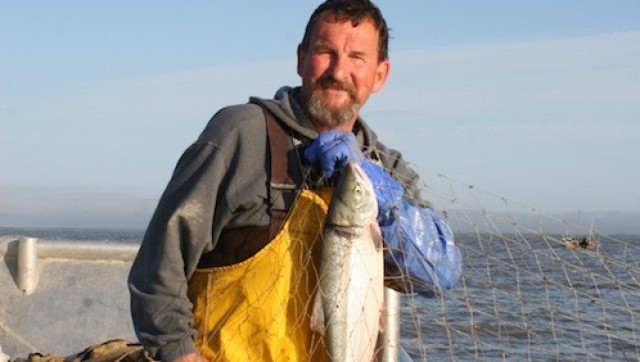 by Kim Thompson, Sustainable Seafood Expert for the Menuism Seafood Blog
Photo by Christopher Nicolson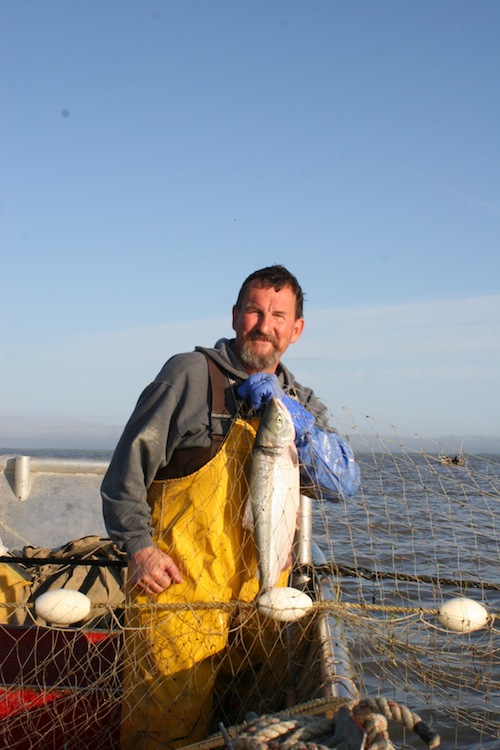 Summer is the season for fresh, heart-healthy wild Alaskan salmon. In July, the world's largest annual sockeye salmon run takes place in Bristol Bay, Alaska. Known as the "salmon lover's salmon" and celebrated for its brilliant red color and distinct, robust flavor, sockeye from Bristol Bay is naturally rich in heart-healthy Omega 3s.
The Bristol Bay fishery contributes 40 percent of the world's supply of sockeye and together with the region's other commercial fisheries, employs 75% of the local population. Located in southwest Alaska about 300 miles from Anchorage, the environmentally secluded region is comprised of five pristine river systems and deep lakes that are prime habitat for these iconic fish and the ecosystems they support. Despite the rosy forecasts for this year's season, sockeye and other salmon species are vulnerable to natural and manmade stressors such as climate change and habitat loss from dams and urban development. There are seven sockeye populations in the Pacific Northwest, one of which is endangered and another threatened. To date, Alaskan salmon fisheries have been among the best managed fisheries in the world; however, a proposed pebble mine in Bristol Bay could wreak havoc on this productive and valuable fishery and the ecosystem upon which it depends.
The proposed mining operation would be the largest open-pit mine in North America that would process more than 10 billion tons of ore. Similar mines have already proven to have detrimental affects on both human and environmental health around the world. According to the Environmental Protection Agency's (EPA) Watershed Assessment, a mine this size could block up to 87 miles of salmon streams and bury more than 4,000 acres of critical wetland habitat.
"The pure waters of Bristol Bay have sustained my family for generations. This watershed provides a subsistence lifestyle and commercial fishery worth fighting for," says Everett Leroy Thompson, a Bristol Bay commercial fisherman. "We will fight to save this place with all we have so that my daughter and her generation have the opportunity to carry on living from and protecting Bristol Bay -- a home beyond compare."
Santa Monica Seafood, a Seafood for the Future partner, has made a generous donation to Trout Unlimited to conduct essential research that may help save these iconic salmon runs. The research is being conducted by Dr. Carol Ann Woody, one of Alaska's top fishery biologists. Her research will benefit both state and federal agencies in their management of Bristol Bay's fisheries and protection of critical salmon habitat. This summer, chefs around the country are also joining the fight to save Bristol Bay's salmon fisheries, and you can too!
"As chefs and culinarians, we must always unite to protect our natural food resources any way we can to ensure the future for our children. This has happened on our watch in our very own backyard and we need to amend this," said Patrick Glennon, Chef and Vice President of Sales at Santa Monica Seafood. "This not only affects the pristine Bristol Bay watershed and all its natural bounty, but the lives of the Native Indians that have relied for generations on this fishery."
Kim Thompson is the program manager for the Seafood for the Future (SFF) program at the Aquarium of the Pacific in Long Beach, California. SFF is a nonprofit seafood advisory program dedicated to promoting healthy and responsible seafood choices in Southern California. The program works with more than 86 partner restaurants. Consumers can look for the SFF logo at participating restaurants to receive discounted admission to the Aquarium in exchange for making responsible seafood choices. Visit SeafoodForTheFuture.org to learn more about SFF partners and recommendations.
SUBSCRIBE TO & FOLLOW THE MORNING EMAIL
The Morning Email helps you start your workday with everything you need to know: breaking news, entertainment and a dash of fun. Learn more