Let me start by saying, music has helped and healed me through a lot of the rough parts of my life, including receiving a heart and kidney transplant at age 12. I am now 22 years old and defying the odds as a college graduate, when my doctors predicted that I wouldn't live to see age 20.
This past semester, I was hospitalized three times and I faced a variety of medical struggles en route to graduation. Through all of my struggles, the one constant thing in my life has been my love of hip-hop music. Specifically, I admire the way in which hip-hop music illustrates the plight of young African Americans living in poverty. When I discovered Lupe Fiasco's music with his debut album Food & Liquor, I came to admire him. My admiration for Lupe stems from his ability to bring social issues to a generation of youth only exposed to the negative side of hip hop: flashy cars, spinning rims, and overall excess as opposed to progress.
I have every album of his and last month I finally received word that he would be performing in my city, Washington, D.C. Due to my transplants, I suffer from a walking disability and use a wheelchair. I managed to roll all the way to the front of the crowd and Lupe Fiasco saw me. As the end of the concert approached, he asked the members of the crowd to pick the last two songs that he would perform for the night. As people rose their hands, many people piled on top of me due to the fact that I was sitting in my wheelchair and everyone was standing. As Lupe saw a group of people pile on top of me to get his attention, he signaled to the crowd to move and he picked me. I asked him to rap "Superstar" from my favorite Lupe album, The Cool. Lupe said, "This song is dedicated to you, because you are a superstar." Lupe sung the entire song to me without moving to the other sides of the stage, simply rapping to me throughout the duration of the song.
Without a doubt, Lupe made me feel like I wasn't this misfit sitting in a wheelchair at a hip-hop concert. For that moment, I forgot how different I was and he reminded me that in spite of everything I've been through that I was special in my own right. He held a meet and greet backstage with radio contest winners, and even though I was not one, he decided to walk over to me and shake my hand. I told him, "Thank you for the dedication and your music got me through a lot of tough days in the hospital." He took photos with me and made me feel like a lot more than just a fan.
In summary, Lupe Fiasco is an amazing artist and this random act of kindness speaks to his character and I am proud and appreciative to have met him.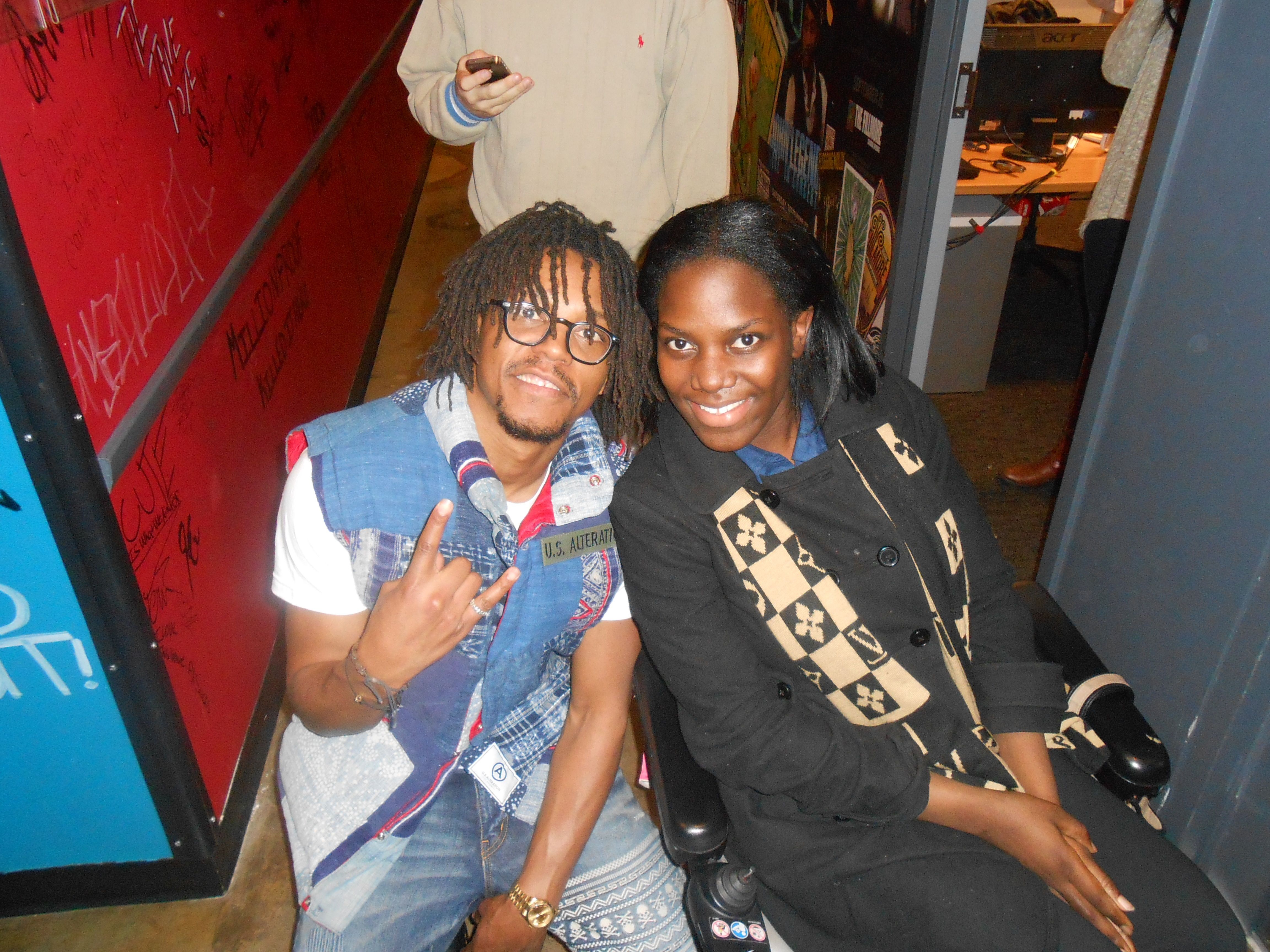 This blog is a cross post from a previous piece published by celebrity gossip website, NecoleBitchie.com
Read more: Necole Bitchie.com: [Fan Submitted] I Met Lupe Fiasco http://necolebitchie.com/2013/04/03/fan-submitted-i-met-lupe-fiasco/#ixzz2PZGHCW8B