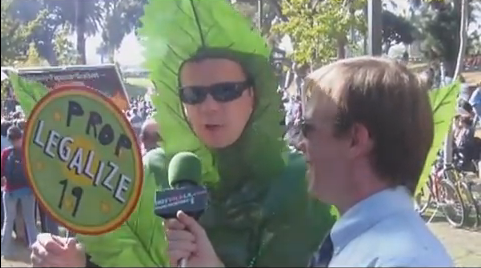 "Prove to me you're not CRAZY!"
Is the one question Bill "The Gay Nerd" Mahoney, of Adam Carolla Show & Howard Stern fame, asked all the freaks who turned up at LA's rally this weekend.
Jon Stewart's rally to Restore Sanity at the National Mall in Washington DC on Oct 30th was a complete success, but how Sane were the actual attendees in LA? Bill takes his camera out to the Shadow rally in Los Angeles' MacArthur Park to find out.
Proving that most of the people in LA are just f'ing nuts. Warning, interpretations of results may vary.
SUBSCRIBE TO & FOLLOW ENTERTAINMENT
Don't be the last to watch the viral video everyone is talking about. Learn more