On April 11th 2010, a large group of web video producers were invited to attend the second annual Streamy Awards in Los Angeles.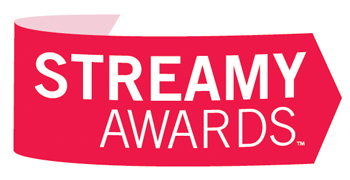 An event that received positive coverage last year has been the target of skepticism and criticism this year. Numerous publications have already stated what happened at the event and how it impacts the growing community of online video creators.
At the core of the issue is professionalism. Starting from poor jokes to streakers and the blame game that has since occurred, people involved in the show and the community have been taken aback.
The longer the discussion goes on, the worse it looks for those who organized the show. An important fact that Tubefilter (owners the Streamy awards) seem to forget is that this isn't just about the online video industry. It's the media and entertainment industry.
A quote from an article titled "Publish or Perish," published on April 26th by The New Yorker conveys this sentiment perfectly:
"In Grandinetti's view, book publishers--like executives in other media--are making the same mistake the railroad companies made more than a century ago: thinking they were in the train business rather than the transportation business."
Web video creators are independent content creators. And independent content creators, regardless of their web savviness have to compete with media organizations that generate billions of dollars in revenue every year and employ thousands of people.
By conveniently opening up selective topics for discussion, not only are they casting a negative light on themselves, but the web video industry at large.
Tubefulter also continues to insist on transparency from the IAWTV. However, the IAWTV had nothing to do with the awards. According to a statement posted on www.iawtv.org --
"The IAWTV is a non-profit organization that selects nominees and, ultimately, decides the winners of the Streamy Awards. We did not produce the Streamy Awards show, nor did we have any knowledge of the contents of the show beforehand."
While this debate will go on for some time to come, Tubefilter needs to realize that they're in an industry where innovation matters, content matters and presentation matter.
Producing a mediocre event and then engaging in a public debate on irrelevant topics is counter-productive to the advancement of an industry that is still in its infancy.
As independently produced web video slowly gets more noticeable, it's important to focus on topics that are bigger than an annual awards show.
***
Aanarav Sareen is a content creator and digital media consultant. He blogs at Digital Media Business and publishes the monthly Digital Media Newsletter.
SUBSCRIBE TO & FOLLOW THE MORNING EMAIL
Start your workday the right way with the news that matters most. Learn more