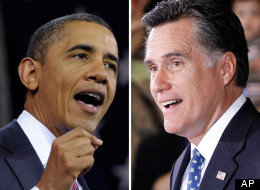 With the arrival of October, it's time for two great American pastimes: baseball and presidential debates. Match the presidential debater with the ballplayer they most resemble. (With apologies to Robert Cover).
The Presidential Debate - Baseball Quiz
On the following pairs of slides, the names of four Major League Baseball personalities appear after the names of a presidential or vice presidential debater. Pick the name of the baseball figure who bears the same relationship to baseball as the candidate bears to debate. Then click to the next slide and see the answer. (With apologies to Robert Cover).

1. Ronald Reagan a. Warren Spahn b. Babe Ruth c. Ty Cobb d. Lou Gehrig

The correct answer is (b) Babe Ruth. Both Reagan and Ruth transformed their respective fields and were masters of the big hit ("There you go again." "Are you better off today than you were four years ago?"). And both were great showmen who struck out more often than most remember (Reagan's first debate in 1984 went so poorly that the moderator in the second asked whether he was too tired to be President, prompting his famous comment about "youth and inexperience.").

1. John F. Kennedy a. Honus Wagner b. Cy Young c. Jackie Robinson d. Mickey Mantle

The correct answer is (d) Mickey Mantle. Trained by their fathers from birth, both Kennedy and Mantle were fantastic performers. But the crowds really loved them for their appearance and panache, not for the hits they drove out of the park. Kennedy looked healthier than Nixon in their televised 1960 debate, and that was enough for the win. One year later, when Mantle dueled Maris for the home run record, the New York media loved the Mick for his glamor, and never warmed up to his surly opponent.

2. Gerald Ford a. Phil Rizzuto b. Casey Stengel c. Bill Buckner d. Tom Seaver

The correct answer is (c) Bill Buckner. Both were fine players with distinguished careers, but they are ultimately remembered for their bloopers. Ford said there was "no Soviet domination of Eastern Europe." Buckner let the 1986 World Series slip between his legs.

3. Lloyd Bentsen a. Don Larsen b. Catfish Hunter c. Satchel Paige d. Whitey Ford

The correct answer is (a) Don Larsen. Both were mediocre players who pulled off huge victories in the clutch. In the greatest zinger in debate history, Bentsen told Dan Quayle that he was "no Jack Kennedy." Larsen's perfect game in the 1956 World Series will likely never be matched.

4. Joe Biden a. Nolan Ryan b. Tim Wakefield c. Lou Brock d. Willie Mays

The correct answer is (b) Tim Wakefield. The oldest guys in the competition, both Biden and Wakefield have seen it all before. Biden first ran for president in 1988. Wakefield pitched until he was 45 years old. Wake's a knuckleballer, so when he's on, he's unhittable. But when he's off, he's terrible. And it's hard to predict which pitcher will show up on any given day. Same for Amtrak Joe.

5. Paul Ryan a. Alex Rodriguez b. Derek Jeter c. Stephen Strasburg d. Miguel Cabrera

The correct answer is (c) Stephen Strasburg. Both young guns had a blistering start to their beltway careers. In his first game, Strasburg struck out more hitters (fourteen) without giving up any walks than any other pitcher ever had in a debut. At 42, Paul Ryan has shot from a young Wisconsin Representative to his party's vice presidential nominee. But both are untested in the post-season, where the stakes are greater and the pressure higher. Both prefer fastballs down the middle. And both – to their fans dismay – have been benched in September. Even if their team doesn't win this time, count on seeing more of them in the future.

6. Mitt Romney a. Hank Greenberg b. Ted Williams c. Mel Ott d. Bob Feller

The correct answer is (b) Ted Williams. Mitt Romney didn't get the nomination because of a rousing speech or an incredible debate performance. He made it through every primary debate by hitting on base, like his fellow Bay Stater, the last man to break .400. The Splendid Splinter had an obsessive zeal for hitting, studying his craft meticulously. Romney is extremely disciplined, like Williams was, but, also like Williams, Romney has a temper that can burst out and hurt his performance at any moment.

7. Barack Obama a. Cy Young b. Joe DiMaggio c. Hank Aaron d. Steve Carlton

The correct answer is (d) Steve Carlton. Both southpaws perform incredibly well even though they haven't got much support. Carlton had nearly half of the Phillies wins in 1972 (27 of 59). Obama personally polls (and performs) high even though the economy is the dumps and people are worried about the course the country is on. And both men prefer the slider. Carlton's was almost unhittable. Obama's dry remarks – done right – cut his opponents to shreds.