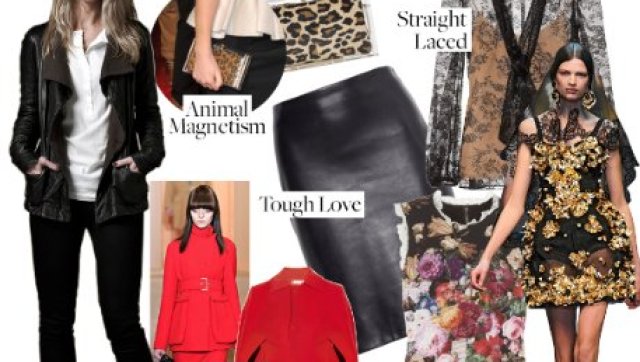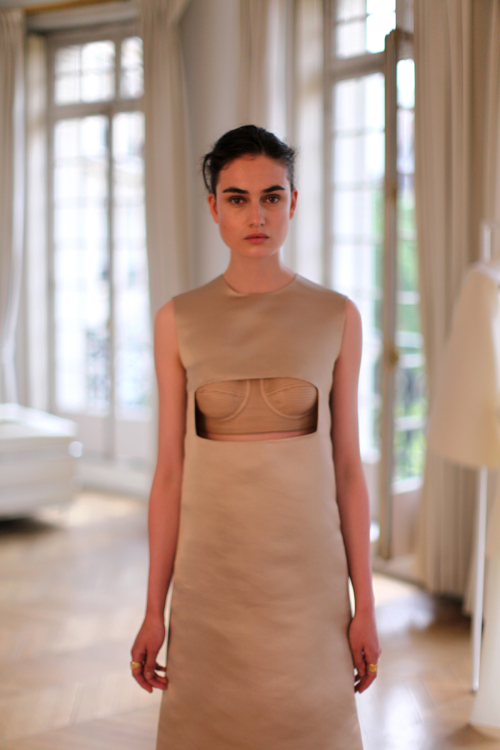 The title of the film My Brilliant Career applies to "fashion wunderkind" Esteban Cortazar. I have been following and rooting for Esteban since he debuted his first ready-to-wear line in 2002 at the tender age of 18 to great acclaim. In 2007, he was appointed chief creative director of French fashion house Emanuel Ungaro, before departing from the label in 2009. In the same way that I have suggested that Tavi Gevinson is a reincarnation of Coco Chanel, Mr. Cortazar could have just as easily been Cristóbal Balenciaga in his past life. With his impeccable taste and a craftsman's eye, Esteban is stepping out, once again, with his newest collection exclusively available through Net-A-Porter.com, the fabulous website that has elevated the e-commerce landscape and changed the way women shop.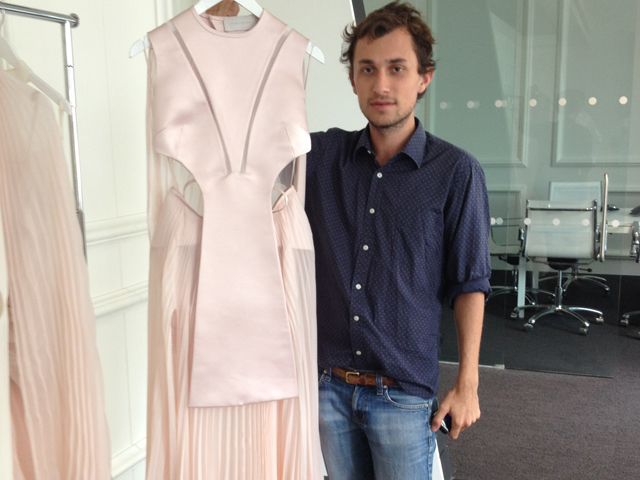 I was invited up to the luxurious new digs of N-A-P on Lower 5th Avenue where Esteban showed me the collection like a proud pappa. Consisting of 17 looks, this capsule collection transcends seasons. Elegantly contemporary with a touch of feminine attitude, expect a fresh approach to tailoring and evening-wear with a focus on layering and asymmetric shapes. My favorite look is a white tuxedo that every woman should own. Every smart woman, anyway. In a neutral palette of rose gold, nude and off-white, the collection displays the lightness of touch and attention to detail that Cortazar's designs are known for. Besides being talented, Esteban is a smart cookie and though he still looks like an 18-year-old, he speaks like an old soul ready for his close up... Mr. DeMille.
SUBSCRIBE AND FOLLOW
Get top stories and blog posts emailed to me each day. Newsletters may offer personalized content or advertisements.
Learn more