My father loved magazines. Not just loved. Lived. He lived in magazines. Literally. He was a famous professional surfer and he was in the likes of Surfer magazine (Surfing, Longboard, etc.) all the time. He owns/owned (I never know which one to say) Innerlight Surf Shops on the Gulf Coast of Florida, and the ads for the shops were in the Surf Magazines, monthly. At the age of fifteen, he first started hitchhiking to the beach to see if he could borrow an extra board from one of the kooks -- who were usually more into their girls than their guns. When he couldn't get to the beach, he'd stay at home and teach himself to surf by tearing out all the pages of surf magazines and wallpapering his bathroom with each image. He would take a bath and: mind surf. Sitting in the water. The images of the great surfers and surf maneuvers all around, wondering if he too would be a great surfer, even if it meant by osmosis.
Mind surfing was a practice my father kept up over the years. Going surfing with him was an event. We had to make sure we had our snacks. Our towels. Our change of clothes. Our green tea gum. Cell phones. Jugs of water to wash the sand off our feet. Proper music in the car. When we were situated, we'd slowly back out of the driveway -- and I do mean "slowly," there are no windows in the Surf Van, making it basically impossible to drive -- and find our way over the bridge to the beach. We'd pull up, then leave our boards in the car and go down to the beach to just ... watch. Those moments have become some of my most treasured memories. Sitting next to him, staring out at the horizon. Watching the swell. Him explaining to me where the rise and fall of the wave was. The current. Where I should start paddling to catch the wave at just the right moment. Too soon: wipe out. Too late: no glory. We'd also talk life. Trials, tribulations, dreams. He'd share his innermost personal thoughts and stories of youth. I learned so much about him during those mind surfing moments. I remember a pivotal one, where we walked along the beach as I contemplated quitting acting and the soap opera I was on, packing up my stuff from New York and moving home. He said he couldn't imagine me not pursuing my dreams and being who I was, but that I was going to have to decide if I had the wherewithal, drive, diligence and perseverance to get through this moment ... even if it was hard. He said the "hard way, was the right way ... and the cool way."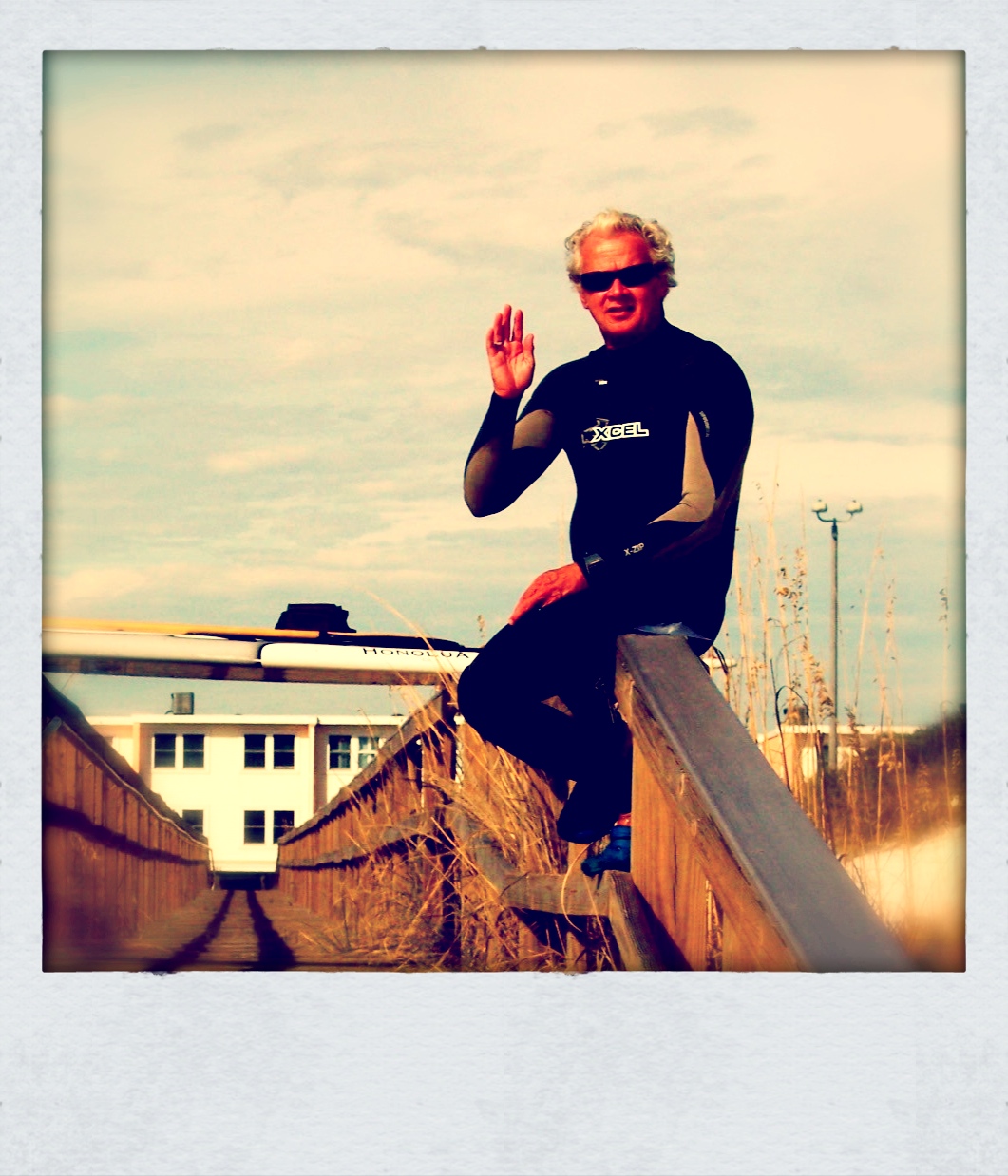 ysiii mind surfing
I never bought magazines for myself; my father brought them into my life. As I got older he would introduce new ones into the fold. Amidst the stacks of Surf paraphernalia, I would see New York Times Magazine. New Yorker, Reader's Digest, even Vogue. But one stood the test of time: Vanity Fair. My dad would scour VF. Reading them cover to cover. Keeping them to show me stories he thought I would like. Tearing pages out and mailing them to me, thinking I might like the narrative behind this actor or that artist's struggle in their path to being great. Interesting pieces on modern and timeless characters of our present history. My father loved biographies. He loved the true tales of interesting people that were shaping our culture. I get why he dug Vanity Fair. You feel smarter, somehow, for reading it. The stories are in-depth, with an interesting perspective. And the pictures. The pictures! Taken by the infamous Annie Leibovitz, Norman Jean Roy, Bruce Weber, and others (the list goes on and on), their work visually amplifies the articles. Vanity Fair was an experience. I never got a subscription for myself. Why would I, when I could just sneak the ones away from my father to "mind surf" about the subjects I had fallen in love with from an early age as I flip-booked the historical headlines and faces.
My father took his last breath at County Line in Malibu while mind surfing. Sitting atop the semi steep cliff, I wonder if he was thinking about the stories of his life. His footprint. What someone would read about him one day in the likes of Vanity Fair or some-such? What he would say as he was preparing to meet the Lord? As he sat there, knowing he was having a heart attack, he called me to tell me he loved me. He died holding the Valentine's Day card my mother had sent him. It was Valentine's Day, and he went surfing that day, and he died while looking out at the waves, and holding my mother's card to him. Did I mention it was Valentine's Day?
A few days later, I was back in my childhood home on the Gulf Coast of Florida, in my father's office, preparing for his funeral. I had gotten a call that Vanity Fair wanted me to be part of a piece for VF Europe that famed photographer Bruce Weber was shooting. They had selected some actors "on the rise" that were going to have a big year. The reason for my inclusion was Cowboys & Aliens coming out in the summer, and This Means War, The Haunting in Georgia, and Oz: The Great & Powerful to follow. They needed me to fly to Los Angeles the following week if I were to partake. I declined the offer, as lovely as it was to be thought of ... it was too soon. It was too soon to be ... photographed. To have a Vanity Fair moment. I was in no state to be ... full of vanity, and for sure wasn't anywhere close to "fair." And I couldn't. I just ... couldn't.
Sitting in my father's leather swivel chair, looking at the plastic horizontal blinds and raffia-papered walls that I had known my whole life. Sitting in this room that had my father everywhere. Feeling him sit in that chair in front of the computer, eating a peanut butter and banana sandwich with a side of kettle chips as he would check the surf report online from various live casts around the planet. Or see Kelly Slater rip and win yet another title at the latest surf contest of some far off corner of the earth, I took in the room. Then I sifted through his desk, to see if there was anything pressing. Anything at all. The paper trail left behind of a life well lived. Out of the corner of my eye I saw a familiar font. A famous font. The words: Vanity Fair. It had a little bar code, and was a thicker white stock. I tucked at the corner, and pulled out the mysterious card. I saw my name. I saw the date. February 14th, 2011. It was a subscription. My father had ordered me a subscription to Vanity Fair for Valentine's Day.
My Valentine's Day gift from my father was a subscription to Vanity Fair.
I called right away and told them that I indeed would be making the trip back to Los Angeles and would meet the photographer for the portrait session at Milk Studios. My father would not be able to see my Vanity Fair moment from this earth. And I wouldn't be able to tip-toe around the corner of every room to see him pouring over the latest edition and have him recount the stories of note or the pictures that moved him. And I wouldn't be able to see him flip through those pages and see me. But this Vanity Fair moment -- his Vanity Fair moment -- would, no must ... live through me.
Bruce knew all about my father. He opened me up and made me feel safe. He captured this very fragile moment in my life. He captured my soul. The movement of a fatherless girl. The heart of a woman in mourning. Bruce was so tender and loving, and fatherly. Forever, my Vanity Fair moment will be the story of my father beginning to love me in his passing ... in ways he couldn't in his presence.
My father loved magazines. My father loved Vanity Fair. Now, when I look through the pages at the iconic portraits, larger than life celebrities, and "of the moment" culture shifters and shapers, I think... what was going on, really going on, behind the lens in their Vanity Fair moment?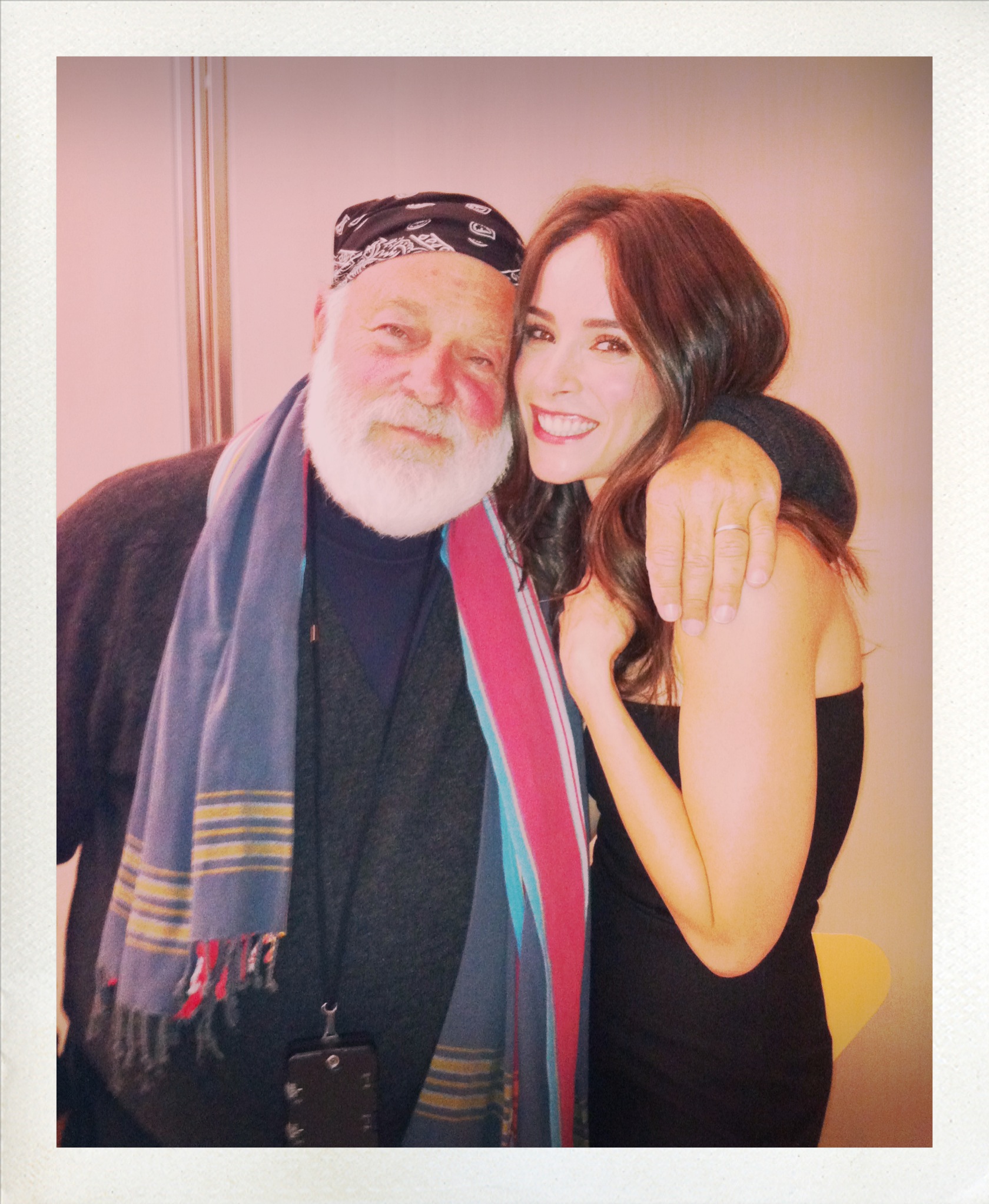 bruce weber & me
Click here to see my Vanity Fair moment.
FOLLOW HUFFPOST