As a redhead beauty expert, I am usually asked how natural redheads should care for their sensitive skin or which regimen is appropriate for fair skin types. But what many don't realize is that there are many skin types that redheads could potentially have, regardless of it being sensitive or fair.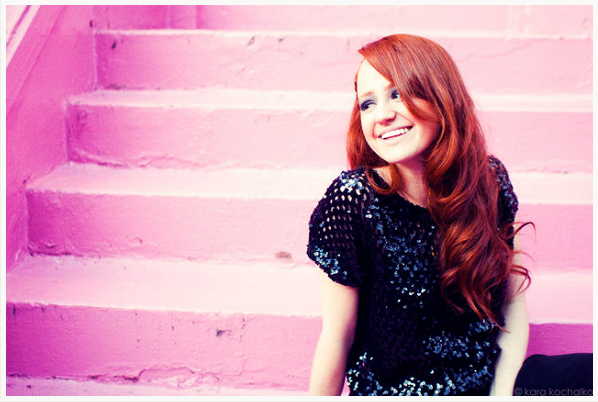 Here are five of the most common skin types and my suggestions for your red life:
Oily: Oily skin is usually shiny with enlarged pores and this skin type is typically prone to blemishes and blackheads.
This is my skin type! Growing up was challenging in the skin department because there is so much overwhelming advice and products for oily skin. I am now in my mid-20s and my skin hasn't got any less oily.
1. It is important to moisturize. Most oily skin types think they should dry out their skin; it fact, it is the opposite. Oily skin is actually craving moisture, so when you deplete it with drying products, the skin becomes more oily. Opt for a gentle lotion without sulfates/parabens.
3. Essential Oils. I am in love with oils because they replenish skin with nutrients, the natural way! I love Susan Ciminelli's Oil Control Formula.
4. Blot Away Oil. I always carry oil-blotting pads with me when I am on-the-go so I am able to control my oil everywhere.
Combination/Normal: This skin type usually has dryness on the cheeks and oily in the T-zone and typically has medium size pores.
This requires different upkeep because you are dealing with two skin types in one.
1. You can use the same moisturizer for your dry and oily spots; just make sure it is designed for combination skin.
2. I always recommend a face mask once or twice a week because it will balance your skin.
Sensitive: This is a redhead's most common skin type! This skin tends to be thin and delicate.
1. First and foremost, sunscreen should always be applied to keep the skin healthy and young. I always recommend buying products with sunscreen in them because breakouts could occur if sunscreen is applied directly to the face.
2. Opt for a deep cleansing face wash that is designed for sensitive skin.
3. Look for makeup products that are powder based because sensitive skin typically doesn't work well with liquid foundations.
Dry: Dry skin feels tight and normally wrinkles and flakes.
1. Of course, moisturize like crazy, but what I love to recommend for ladies with dry skin is to use a rose waster after washing their skin. While the skin is still wet, spray the rose water all over the face and lock in with a heavy moisturizer. Your skin will immediately have a "glow."
Aging or Sun-Damaged: This skin has visible wrinkles and could have a leathery texture.
Many redheaded women end up developing this skin type if sun protection wasn't used in their earlier years. Although, some of the best advice I ever received was, your skin can rejuvenate itself today if you begin to treat it the right way.
1. Follow the steps above according to your skin type, but you will need to step it up a bit. I recommend moisturizing three times a day and getting hydrating facials every 4-6 weeks.
Stay beautiful, redheads and Rock it like a Redhead!

Image courtesy of How to be a Redhead! Photo by Kara Kochalko.