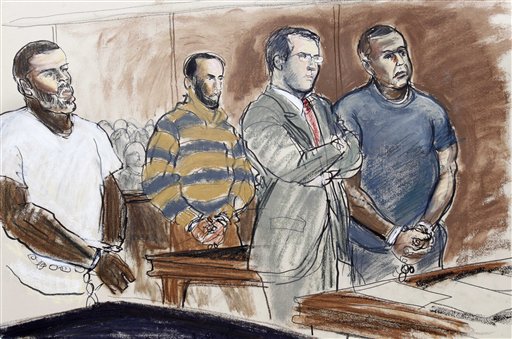 "It's easy to influence someone with the dollar," said Imam Muhammed, a longtime member of the mosque. "Especially these guys coming out of prison."
The other question that US security experts were debating was how much had been achieved by assigning more than 100 agents to a year-long investigation of three petty criminals and a mentally ill Haitian immigrant, none of whom had any connection with any known terrorist group. "They were all unsophisticated dimwits," said [defense attorney, Terrance] Kindlon.
SUBSCRIBE AND FOLLOW
Get top stories and blog posts emailed to me each day. Newsletters may offer personalized content or advertisements.
Learn more