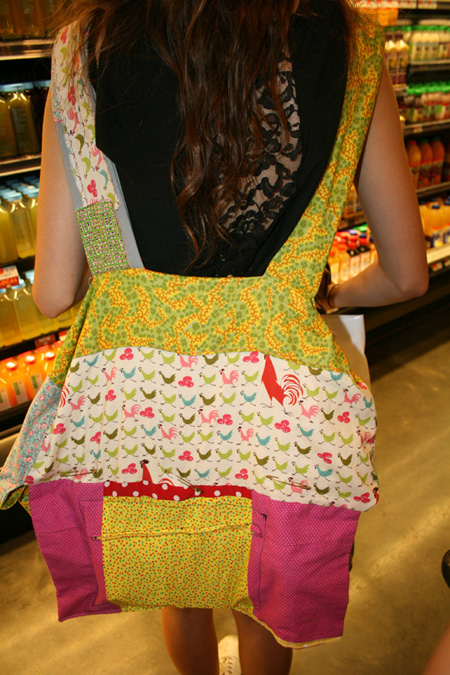 Where did you find your backpack?
I made it! It's all different fabric that I have collected since I was young.
Is this the backpack of your dreams?
Yes. Each different fabric that makes this backpack up has a different important meaning to me. And it fits so much inside!
What's your favorite thing to keep in your backpack?
My gigantic sketchbook that I have ripped so many other bags with trying to stuff it in.
If you were a backpack, who's back would you live on?
Any traveler's back that would treat me nicely and not fill me too full that I burst, but bring me all around the world.
Jessi is an artist and the maker of the backpack of her dreams.
SUBSCRIBE AND FOLLOW
Get top stories and blog posts emailed to me each day. Newsletters may offer personalized content or advertisements.
Learn more