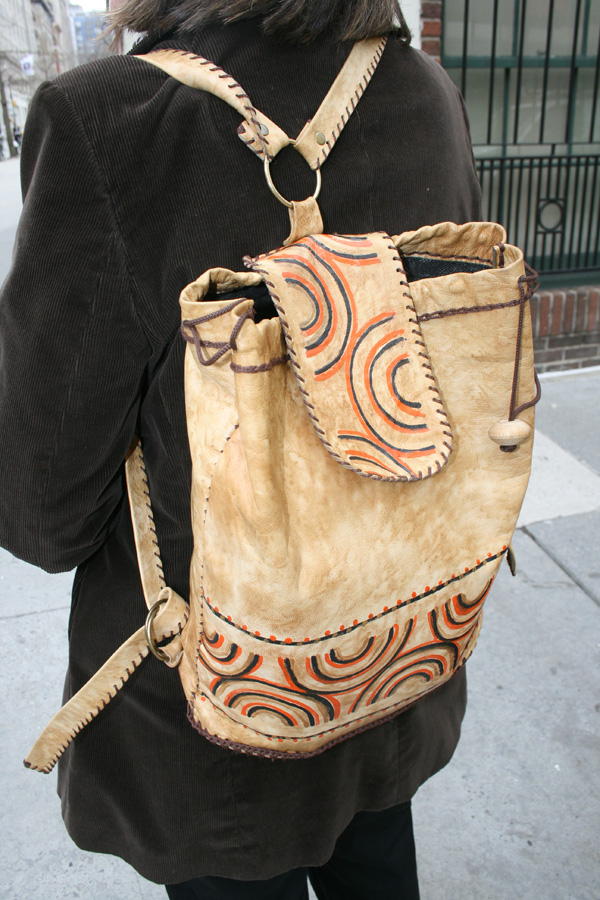 Where did you find your backpack?
Found it in Yerevan, Armenia at the outdoor flea market.
Is this the backpack of your dreams?
It is as close as I've come.
What's your favorite thing to keep in your backpack?
All my stuff and a crossword puzzle.
If you were a backpack, who's back would you live on?
If I were a backpack I'd live on my back.
Sue is a New Yorker and the owner of the backpack of her dreams (or the closest to it).
FOLLOW HUFFPOST