A Morning Concert, A Revolution in Egypt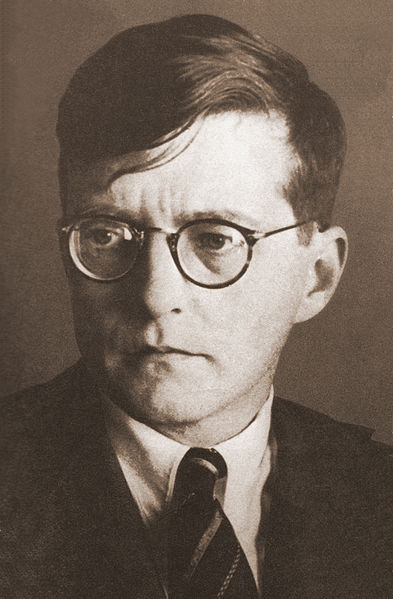 Composer Dmitri Shostakovich (1906-1975) wrote soul-baring music of sometimes harrowing intensity.
Following a sublime and expressive performance of Beethoven's Third Piano Concerto by pianist Jonathan Biss and the New York Philharmonic conducted by Andris Nelsons, I turned on my iPhone and read an e-mail about the resignation of Hosni Mubarak. I quickly went to the CNN website and saw the jubilant crowds celebrating their day of liberation in Tahir Square.

Then, after intermission ended, I returned with my colleague Sean Michael Gross for the second half of the concert. On the program was Shostakovich's Fifth Symphony. Previously, the idea of hearing such an intense work at eleven in the morning seemed like a strange concept, but as it turned out, it couldn't have been a more perfect thing to hear after learning of the revolution in Egypt (from a Twitter update, I learned that February 11 was also the day in 1979 that the Shah fell in Iran and Mandela was released from prison in 1990).

Shostakovich wrote his Fifth Symphony in 1937 as what he described to be a "Soviet artist's response to just criticism." This was a reference to the fact that a year earlier he had been publicly censored by the Stalinist regime for the supposedly decadent and "anti-people" qualities of his music. It was the beginning of Shostakovich's life-long "cat and mouse" game with the Soviet dictator, for whom the control of music -- and all the arts -- was but one of the levers of power he manipulated in his total domination of the Soviet people.

Shostakovich's Fifth received a famously triumphant reception at is premiere in Leningrad. One story has it that the audience clapped their way out onto the streets for a celebratory ovation that lasted a half hour. The reason is simple to understand, even when you hear the symphony more than 70 years after its premiere: This is a work that captures the triumph of the human spirit in the face of horrendous and unrelenting repression.

Throughout the work's four movements, Shostakovich pours out his ravaged soul with a blazing, noble clarity, giving listeners everything from climaxes of searing power to quiet moments of haunting, transcendent beauty. As the work builds inexorably to its conclusion, the listener might imagine the composer to be a fighter who is still standing after 15 punishing rounds. Victory is won, but it is temporary; its meaning must be fought for and re-learned again and again. Such is the human condition.

The crowd at Avery Fisher Hall gave Nelsons and the orchestra a much-deserved standing ovation, though it didn't spill out on to the streets as I was quietly hoping for. But that didn't matter, because halfway around the world a much larger crowd was celebrating the victory over oppression that Shostakovich had written about but never personally enjoyed.

Media notes:

There are several superb recordings of Shostakovich's Fifth Symphony, and at least one of them belongs in anyone's music collection. I love Rostropovich and the National Symphony (DG) if you can find it, but Bernstein's recording with the New York Philahrmonic (CBS) is one of the most famous. Vasily Petrenko and the Royal Philharmonic (Naxos) have gotten great reviews for their ongoing Shostakovich Symphony cycle, and at a budget price it is definitely worth trying (I've only listened to it once, so I can't put my full backing behind it yet).

My colleague Glenn Petry provides a guide to some other revolutionary works of classical music in a recent post on our new blog, the Ecstatic Living Room.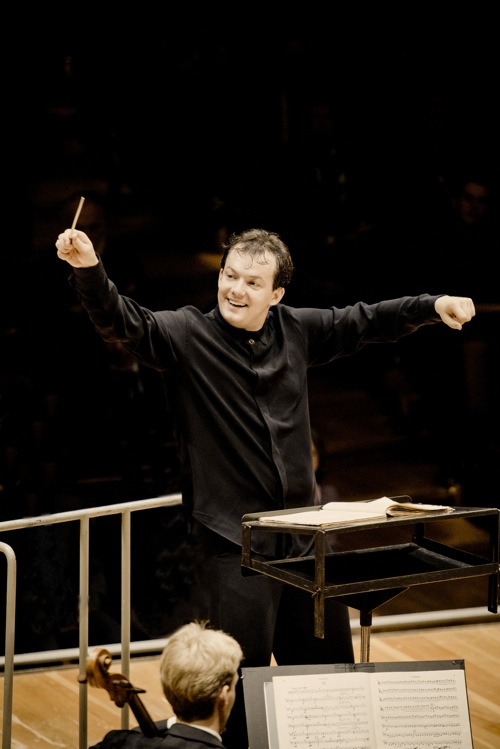 Latvian conductor Andris Nelsons made an impressive debut this week with the New York Philharmonic.
Follow Albert Imperato on Twitter: www.twitter.com/ajimperato