Around one hundred twenty years ago, in the city of Coventry, England, a man named J. K. Starley invented a machine that would change the world. His Rover "Safety" Bicycle transformed a dangerous toy into a useful tool of everyday transportation. His design has changed very little in over a century. Nearly every bicycle today can trace their ancestry back to Mr. Starley's design.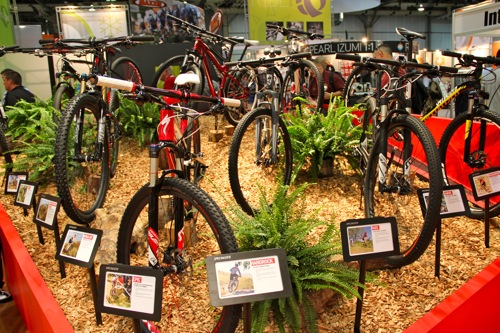 Fast forward to 2011, there are now over a billion bicycles on this planet. They serve everyone from messengers to students to weekend warriors of tarmac and mud. They have evolved to suit nearly any task or activity a person can imagine. Every year, manufacturers from all over the world descend on Las Vegas for what can only be described as a maelstrom of cycling commerce. Even for a bike freak like myself, after 3 days of Interbike my mind was reduced to a quivering mass of jelly. I drove back to L.A. dehydrated, malnourished and sleep-deprived. I tried to see it all, but it was a lost cause. With over a thousand manufacturers showing off their latest innovations and designs to buyers from around the world, there's simply too much to see. But I can report that Mr. Starley's DNA is ever-present throughout the show, even as technological innovations continue to push the industry forward. Amidst a sea of impressive new products, here's just a sampling of what caught my eye at Interbike.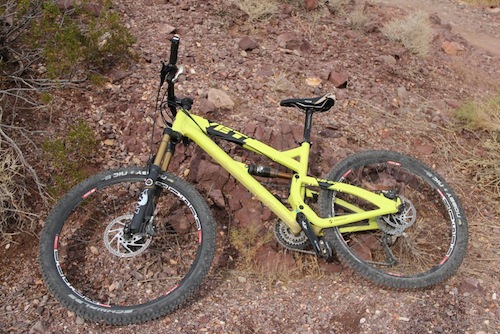 Yeti, a small manufacturer of high performance racing bikes, solved the problem of suspension bicycles. Too little suspension and those rocks and boulders feel like, well, rocks and boulders. Too much suspension, and ascending a small hill takes a herculean effort, as every pedal stroke gets absorbed into the shocks moving up and down, instead of moving you forward. Yeti's "Switch Technology" suspension design solves this by soaking up bumps while still efficiently transferring pedal effort to the wheels. The key is a patented eccentric suspension mechanism and a microlink, but all I know is that this bike rides like a dream. I'm currently saving up my spare change in a jar.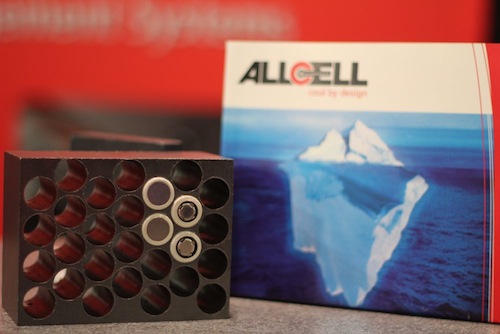 The future of electric bikes was shining bright on the floor of Interbike. Dozens of E-Bikes were on display, but the question on everyone's mind is how far can they go and are they reliable enough for everyday use. AllCell Technologies aims to answer both these questions with a compact and lightweight battery pack that stays cool, allowing the batteries to perform at peak efficiency.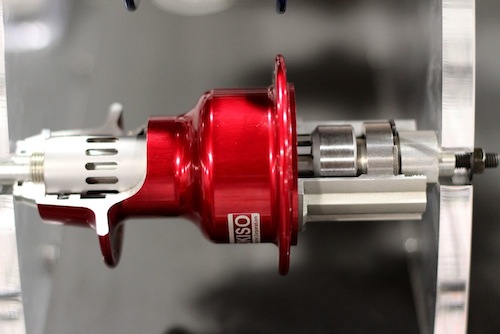 Efficiency is the name of the game. A bike that propels you forward with the least amount of effort is a good thing. The wheel hubs attempt to rotate the bike wheel as freely as possible, and Gokiso debuted what may be the world's most efficient hubs. Using their technological prowess in aerospace manufacturing, they created a hub that nearly rotates forever. And at $3000 a pop, they better. Look for this technology in racing bikes of the future, and hopefully someday your Schwinn might have them as well. But don't hold your breath.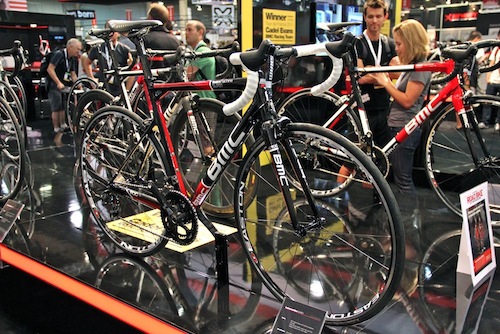 Any hardcore fan of bike racing knows that Tour De France winner Cadel Evans rode to victory on a BMC. The Swiss bike maker sculpted a carbon fiber homage to speed, lightness and efficiency that is truly race proven. Whether you ever make it to the top of Alpe D'Huez is up to you and your cardiovascular system, but riding the BMC SLR01 won't hurt your chances of making it.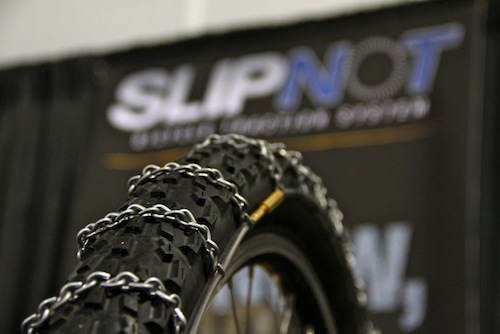 If cars can use snow-chains to drive during the winter, why can't bicycles do the same? Slipnot has an elegant design that mimics the chains we're all familiar with. Now you can ride your bike year round, even across ice and snow.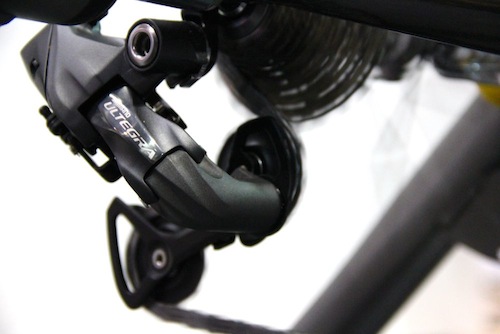 One of the weak links on a bicycle is the gear shifter. To work their best, they need to be properly adjusted or else a simple gear change can throw your chain off the wheel. Shimano's Di2 technology brings gear shifting into the 21st century. All you do is press a button and the system perfectly shifts gears each and every time. Plus, it tunes itself. If Shimano's marketing team has their way, you'll be seeing this system on nearly every bike in the next 5 years.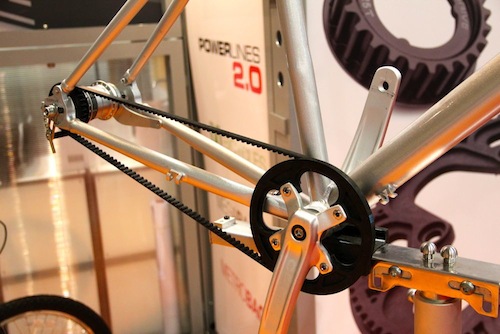 Bike chains are messy. They get oil and grime all over your pants and legs. Many people won't commute on a bike for fear they will ruin their clothes. Cycle Drive's Belt Drive eliminate the chain and replace it with a clean belt that requires no lubrication, but also weigh less, run silently and pedal smoother. This is why many manufacturers debuted bikes with belt drives this year.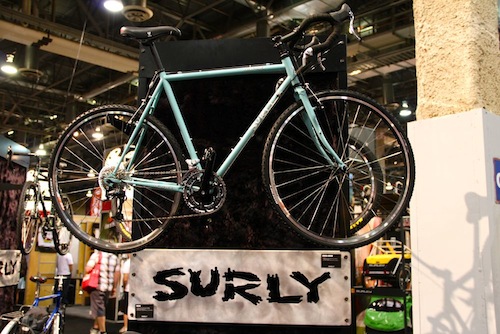 If you've never heard of cyclocross, you will soon. It's the fastest growing bicycle sport in the country, attracting high numbers of kids, women and men. As it's name implies, it's a blend of road racing and mountain bike racing, and thus bikes designed for the discipline turn out to be versatile machines capable of quickly crossing challenging terrain, including pothole-ridden streets. The Surly Cross Check is a bike that can handle almost any commute with style and grace, then take a beating during your weekend races for glory.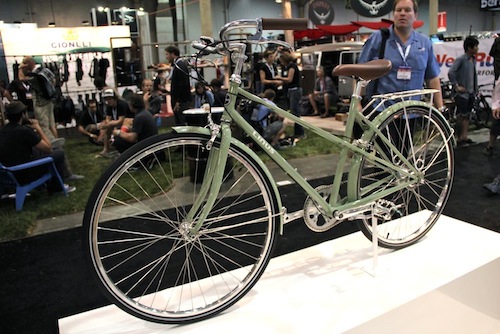 Speaking of style and grace, Linus bikes draw inspiration from the beautiful streamlined designs of French 50s and 60s bikes. The Mixte 3 may not be the fastest or lightest bike, but it more than makes up for in both comfort and fashion. Don't be surprised if you find yourself photographed by the Sartorialist while riding home on your Linus toting fresh cut flowers from the farmers' market in your handlebar basket.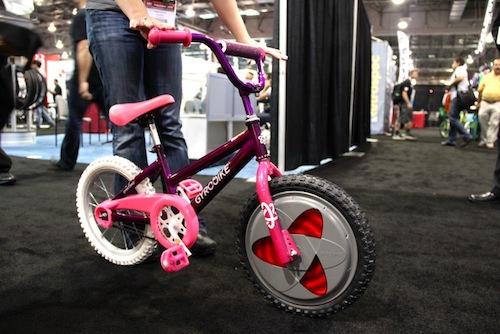 If Gyrobike has their way, kids born after 2008 may never see a set of training wheels. Their patented gyroscopic front wheel provides an invisible force field that gives children the added stability to get comfortable on 2 wheels. Unlike training wheels that encourage bad riding habits, the Gyrobike wheel teaches proper riding technique. A grownup version is planned for the future as well. High fives and popsicles not included.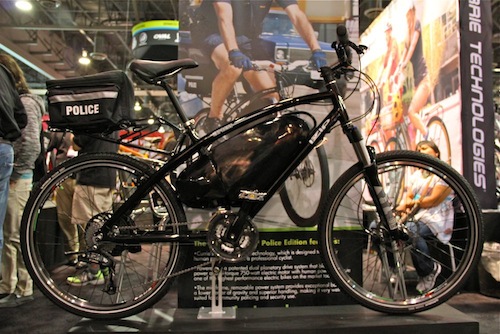 Electric Bikes are coming, and iZip is one manufacturer leading the charge. Their bikes feature a patented "Evo-Drive" system that blends human and machine power to increase speed and range. You won't break a sweat while beating your coworkers to the office, but you will crack a smile while having fun and saving the planet.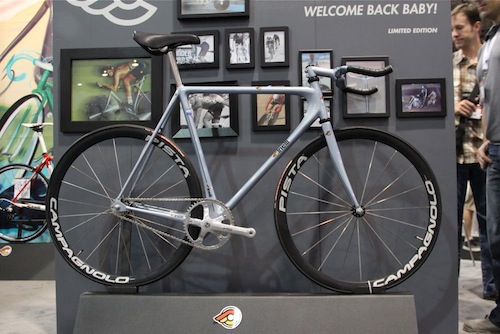 No wrap-up of Interbike would be complete without mentioning at least 1 fixed-gear bike. The Cinelli Limited Edition Laser is one fast bike that's equally at home on the velodrome or your local monthly group ride. Italian inspired racing design made it one of the sexiest machines at Interbike.
SUBSCRIBE TO & FOLLOW THE MORNING EMAIL
The Morning Email helps you start your workday with everything you need to know: breaking news, entertainment and a dash of fun. Learn more