I gracefully stumbled onto a doctor of jeans. Denim Therapy was just rated by New York magazine as the best to repair your frayed 501s in the city. Francine Rabinovich started the company when she couldn't fix her own denim. I've had many a pair of fancy jeans that've needed to be tossed because no one could fix them, and my own skill with a needle and thread is shoddy at best.
Francine figured out a system where skilled seamstresses weave in the correct color thread to reconstruct your jeans, instead of merely patching it over.
My own restored pair of Barneys Co-Op pants are many seasons old. A few summers ago, they were worn on many a date and thrown on many a floor.
Denim Therapy operates out of Green Spaces one of many office conclaves which have popped up all over the city, where freelancers and young entrepreneur have desks and work away.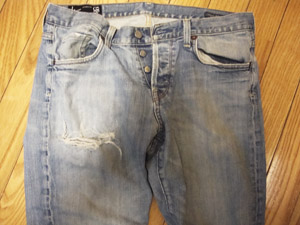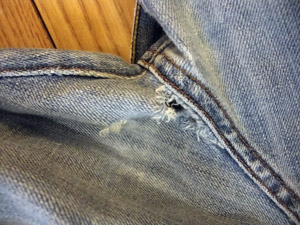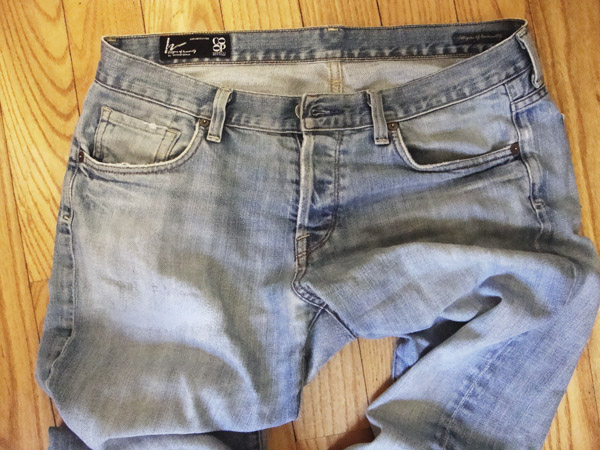 There are many ways to drop off your jeans at Denim Therapy. I chose to simply pop into their Broadway offices. You can also mail them in. They'll happily give you a quote. At $7 a square inch to repair, it's a better choice to breath life into an old set then go out and grab a new pair.
The turn around time is a bit much, so you're not going to get them right away, but patience is a virtue in fashion. Overall, I was totally satisfied.
I've once again seen people take to the streets with frayed shorts, where they merely hacked off their old jean legs. With the economy in a recession, looks like they're here to stay. Although reviving and old pair is a better route.
SUBSCRIBE TO & FOLLOW LIFESTYLE
HuffPost Lifestyle is a daily newsletter that will make you happier and healthier — one email at a time. Learn more