Exclusive: Yvonne Sangudi is a world-class singer, just ask former first lady Laura Bush, President Kikwete (Tanzania), or President Sirleaf (Liberia), who she's sung for on separate occasions. Yet, for over fifteen years, she worked mostly behind-the-scenes, learning from America's top record labels. It wasn't until she founded Éclat Media Enterprises, Inc. in 2012, that she took control of her career, and the spotlight. Now, she's poised to release the single, "Tanzanite", off her upcoming album, Defeated, and she's giving us a sneak peak at the song, the video, and her dream. Get ready.
What do you think? Include your thoughts in the comments. soundcloud.com/yvonnesangudi
Alex Schattner: What is the idea behind "Tanzanite"?
Yvonne Sangudi: Tanzanite is my debut single. I wrote it with Jens Gad (produced by Sammy Naja). It's about unleashing the gem of genius that you have inside, and letting it be heard by the Universe.
A: What can we expect to see in the song's music video?
Y: I wanted to have a very simplistic, abstract, bright, colorful African-inspired video. Expect to see lots of unique wardrobe pieces, which were inspired from my upcoming clothing line, and some very talented actors who did a great job, visually and stylistically, of conveying the message behind the song.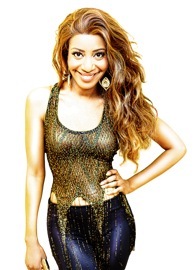 Photo courtesy of Sidus Records
A: What is it like being in the music industry?
Y: Showbiz is a gamble, but that's part of the thrill. Like a game of poker, you put in a great deal of time and capital, not knowing if you'll get your ROI or lose it all in a blink of an eye. When I started out, I assumed an artist inks a major record deal and automatically becomes an "overnight success." I've since learned that it doesn't necessarily work this way.
A: How did you make your start in the industry? Did you have a mentor?
Y: I was nine years old when I realized I had a passion for singing, songwriting and performing. I recorded my first demo when I was eleven years old with five cover songs. Crazy enough, that demo led me to meet some really great people who helped nurture the early years of my career and helped shape the way I thought about, created, and listened to music. Right now, one of the key figures in my life is my producer and main collaborating songwriter, Jens Gad. He's had so much success in the music business and believed in me from the moment I first sang for him.
A: What's the biggest risk you've had to take?
Y: I've had my fair share of wrong turns, which have taught me to make very cautious and strategic business and marketing decisions. The biggest risk I've taken was leaving NBC-Universal to start my own entertainment company, sign myself as an artist, and manage my own career. There are many risks that come with being an independent artist. First off, getting funding is like another career in itself. Secondly, marketing and self-promotion can be tricky, because it's a tough balance between the creative and business sides. You don't want to over-extend or under-sell yourself.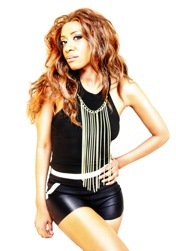 Photo courtesy of Sidus Records