The day has come, the one you thought you'd never see. Our children have grown and are starting preschool, even going to friends' houses without us. We have it back again, freedom! The kingdom of free, where for just a few hours a day, we can make decisions about what we want for ourselves like we used to do. Our children have gotten older, are less needy, and we can begin to rebuild ourselves into people again.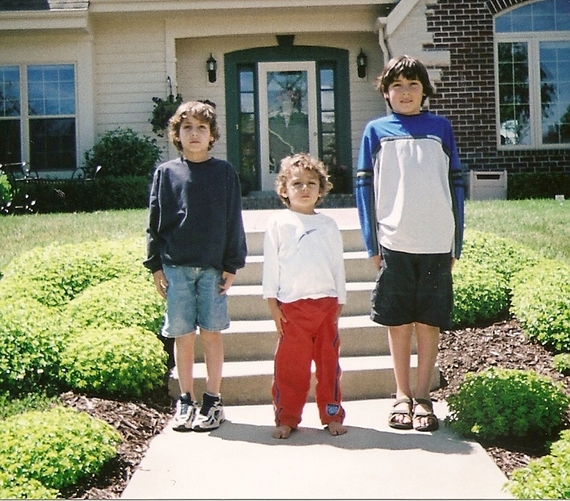 Our appearance and our clothing are no longer limited to easy to lift tops that allow access to breasts in seconds for on-demand nursing. We are able to choose the foods we want to eat with only ourselves as a concern rather than avoiding the Three Bean Salad because you'll be dealing with little one's colic from your Beano-less breast milk. We can spend our free time in other ways than just Kids Down for Naps! Grab some sleep!
We have weathered it all, and now, I say congratulations on surviving one of the wildest rides in town: parenting the young. Welcome to the world again! You thought it would be gone forever, but it's back: Time to yourself!
I have some suggestions for you -- ideas for smart choices while you work your way back to being a human. So, let's do this the healthy, gradual, ease-into-the-days-of-yore way. It's been a lifetime since we've been young and carefree, and too much too quick can be an ugly combination.
Tips for Emerging Out Of Parenting the Young: The Early Days
Limit your snacks: Yes, you'll want to eat everything in sight because now you by yourself or you with someone else can grab a few minutes to actually chew and eat something versus choking on food you jam down your throat while standing and screaming SIT DOWN , getting up 15 times to refill juice glasses in the process. Sitting and eating sounds heavenly, but beware: more time to eat equals more calories to consume. And we're not 18 anymore.
Altering your appearance: You will trick yourself into thinking that you can turn back time and go back to being that hot mama once more. Mouth jewelry, pierced navels, some new ink: why not. Well, because now you must consider how things have stretched and pulled every unimaginable way. Don't forget the lost resiliency. Do you really want a ring hanging from an already looking-like-it's-a-winking-eye bellybutton? Or to risk chipping one of your ever-softening osteoporotic teeth as your pierced tongue clangs away during Junior's parent-teacher conferences?
Smoking and drinking: The old college days. The old single college days. Sitting at a bar, thinking you look irresistible with a cigarette hanging just by an ash from your beautiful full lower lip as you drink a sexy drink made with enough booze to light your husband's brand new Charbroil grill you gave him for Father's Day. Don't do it... you won't look sexy and wanton, you'll look tired and haggard and someone walking by will drop a card in your lap inviting you to audition for The Jerry Springer Show.
Losing those 25 pounds of baby weight by next Thursday: May have looked good to do at one time, not so fast not so good this time. You're older... a few pounds round out the edges and fill out the sags. Take it slow, a pound a month. *snort* As if losing a pound a month is even going to happen with your new metabolism...
Thinking you can go out and hit the dance floor like you used to: No and double no. Don't you know that the day you got married is the day your dance moves stayed frozen in time? Forever? Like the way I'm still doing The Cabbage Patch. And my husband does The Running Man, just about beating himself up in the process. Believe me. Turn on the radio... see what your body does. I rest my case.
So, let's toast the occasion with something other than a juice box. Here's to you and your new hours of freedom a day! Enjoy the precious time of preschool or after-school soccer, sleepovers and independent playdates. The free time will siren call you to wild abandon. I just remind you, take it easy. Though our minds may think it's only been seconds since we left the playing field, our bodies know otherwise.
Did I neglect to mention to stock up on the Tylenol and ice packs? Now would be a good time to do that. But hurry back, they're only gone for two more hours.