The Reading Series is a new feature spotlighting videos from contemporary poets.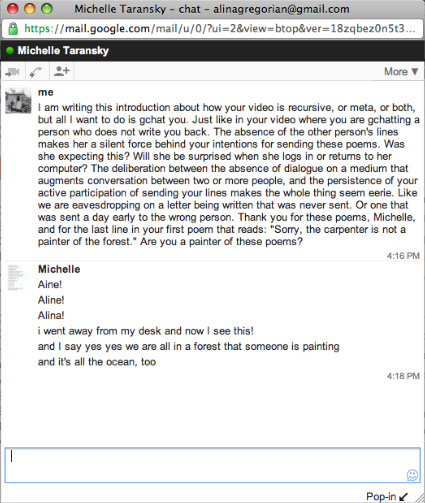 Watch Michelle Taransky read from "Sorry Was In The Woods":
Michelle Taransky is the author of "Sorry Was In The Woods" (Omnidawn, 2013) and "Barn Burned, Then" (Omnidawn 2009). Taransky lives in Philadelphia where she is a member of the Critical Writing faculty at University of Pennsylvania and Reviews Editor for Jacket2.
SUBSCRIBE AND FOLLOW
Get top stories and blog posts emailed to me each day. Newsletters may offer personalized content or advertisements.
Learn more