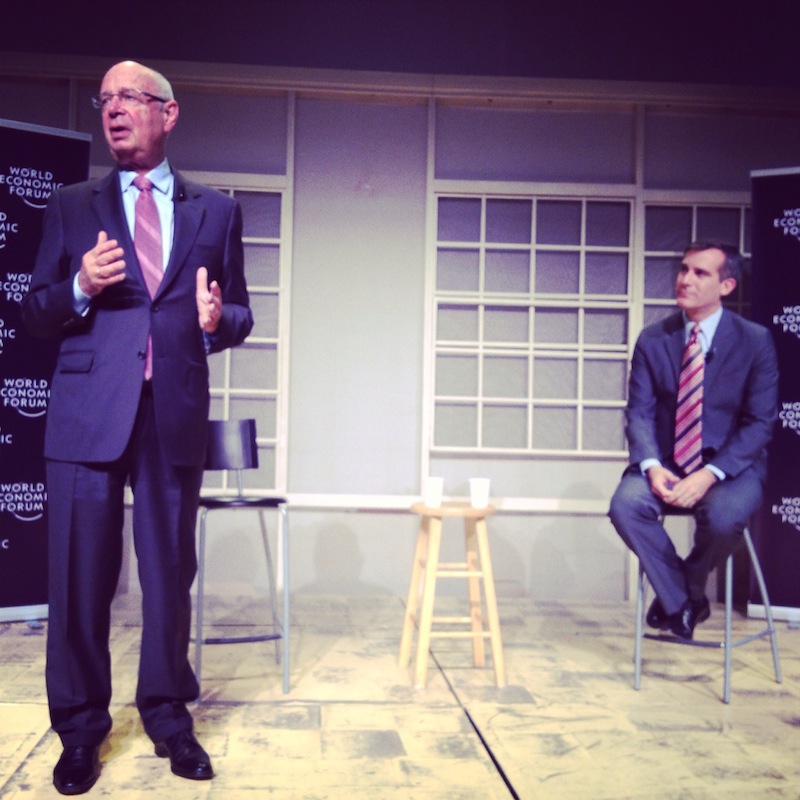 "You have all of the ingredients," Professor Klaus Schwab, founder and executive chairman of the World Economic Forum, said to Los Angeles Mayor Eric Garcetti Thursday at the Skid Row-based non-profit, Inner City Arts. While the phrase could be interpreted as a prophetic vote of confidence for the Mayor, who just finished his first 100 days in office, it was in fact an enthusiastic observation of the city of Los Angeles. Schwab, it turns out, is quite a fan of the city and pays California a visit at least every two years to soak up the entrepreneurial spirit and innovation he believes it breathes and breeds.
L.A. Creates, the day-long interactive event that brought Schwab and Mayor Garcetti together, was led by the World Economic Forum and supported by the Los Angeles Global Shapers -- a group of 20-somethings from a diverse cross-section of cultures and industries that focuses on creating and implementing locally impactful initiatives (disclosure: I am currently a Los Angeles Global Shaper.) This unique gathering brought together many perspectives, applying a uniquely creative lens to some of the most challenging issues facing Angelenos today: placemaking, sustainability and leveraging technology to improve quality of life.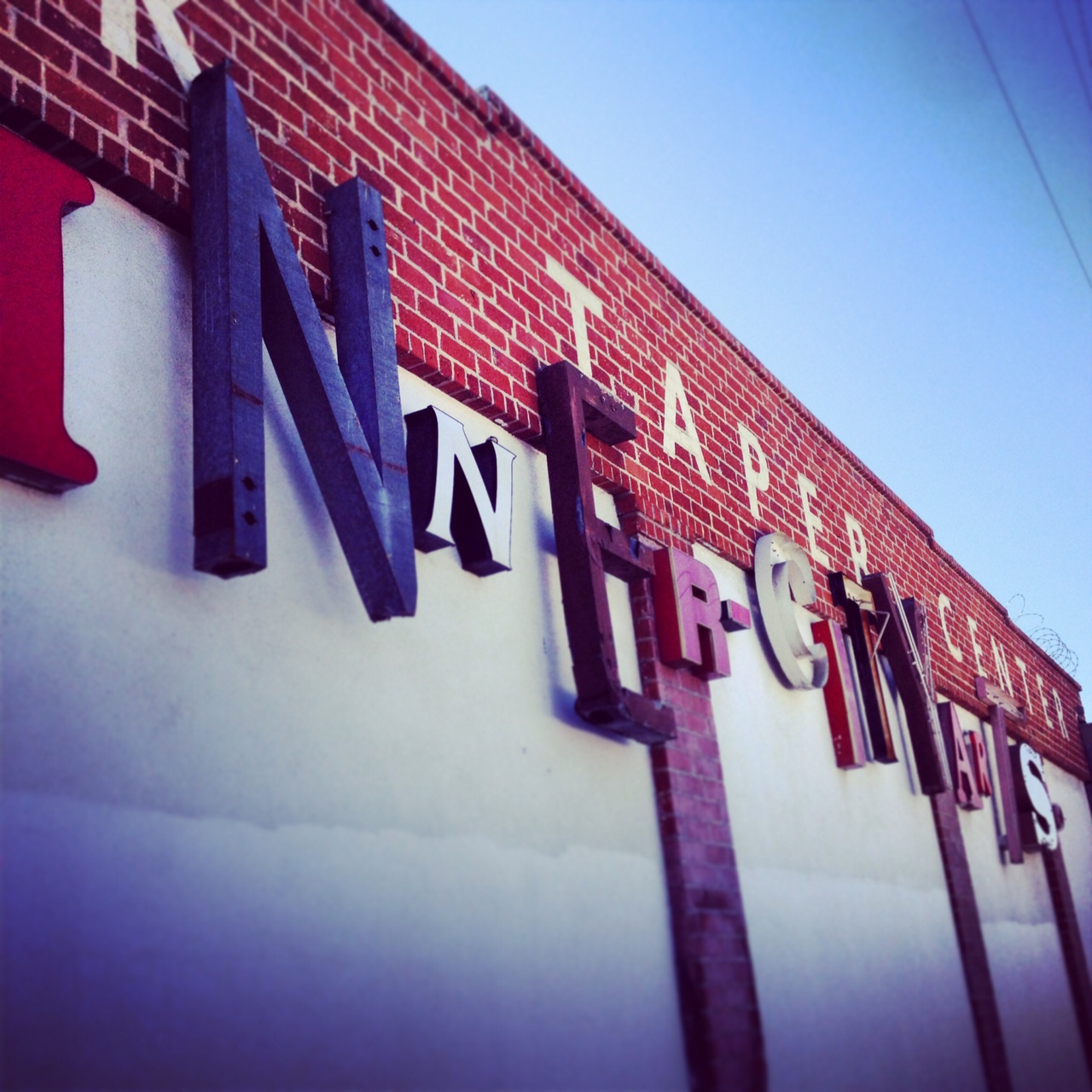 "Not only does the creative economy hold promise for the creation of jobs and new companies, but also for reinvigorating society and revitalizing neighborhoods," says David Aikman, managing director of the World Economic Forum. "We believe that by bringing these decision makers together, we will produce fresh perspectives and innovative ideas that can move the world forward."
"Los Angeles has the basis to be among the top cities in the world," Schwab said in his closing remarks to the audience of attendees, which included prominent L.A. artists and leaders, such as Michael Strautmanis, head of global citizenship at Disney, and Samuel Hoi, president of the Otis College of Art & Design. Perhaps speaking directly to the handful of entrepreneurs who had commuted in from Silicon Beach, Schwab added, "You can be a high-flyer, but in a very short time you can be overtaken. Companies and cities who do not innovate quickly cannot stay on top for long."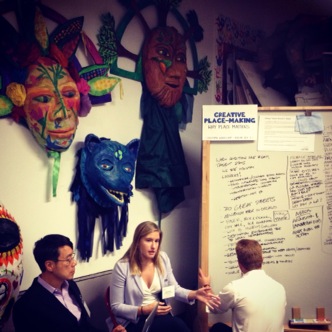 Schwab urged the audience to "use the synergies of storytelling, manufacturing and culture," while Mayor Garcetti added, "you can do innovation and infrastructure at the same time" (referencing critics who have condemned his attempts to make Los Angeles more digitally savvy while simultaneously filling potholes). Amidst the outpourings of accolades for the city of Los Angeles and the Wild West ethos that has inspired the birth of the entertainment industry and assembled one of the most ethnically diverse metropolitan populations on earth, Schwab left the audience with a challenge: "Consider what you see here a microcosm -- to believe into the future and carry the entrepreneurial spirit. But, how can we translate this trust into the future, into lifestyle? How can you export it?"
For the city that has created one of the most widely distributed exports in the world -- television and film -- (not to mention accounted for 12 percent of all U.S. exports alone in 2012) the challenge feels particularly apropos. I look forward to seeing how the group at L.A. Creates meets this challenge between now and when we reconvene in March.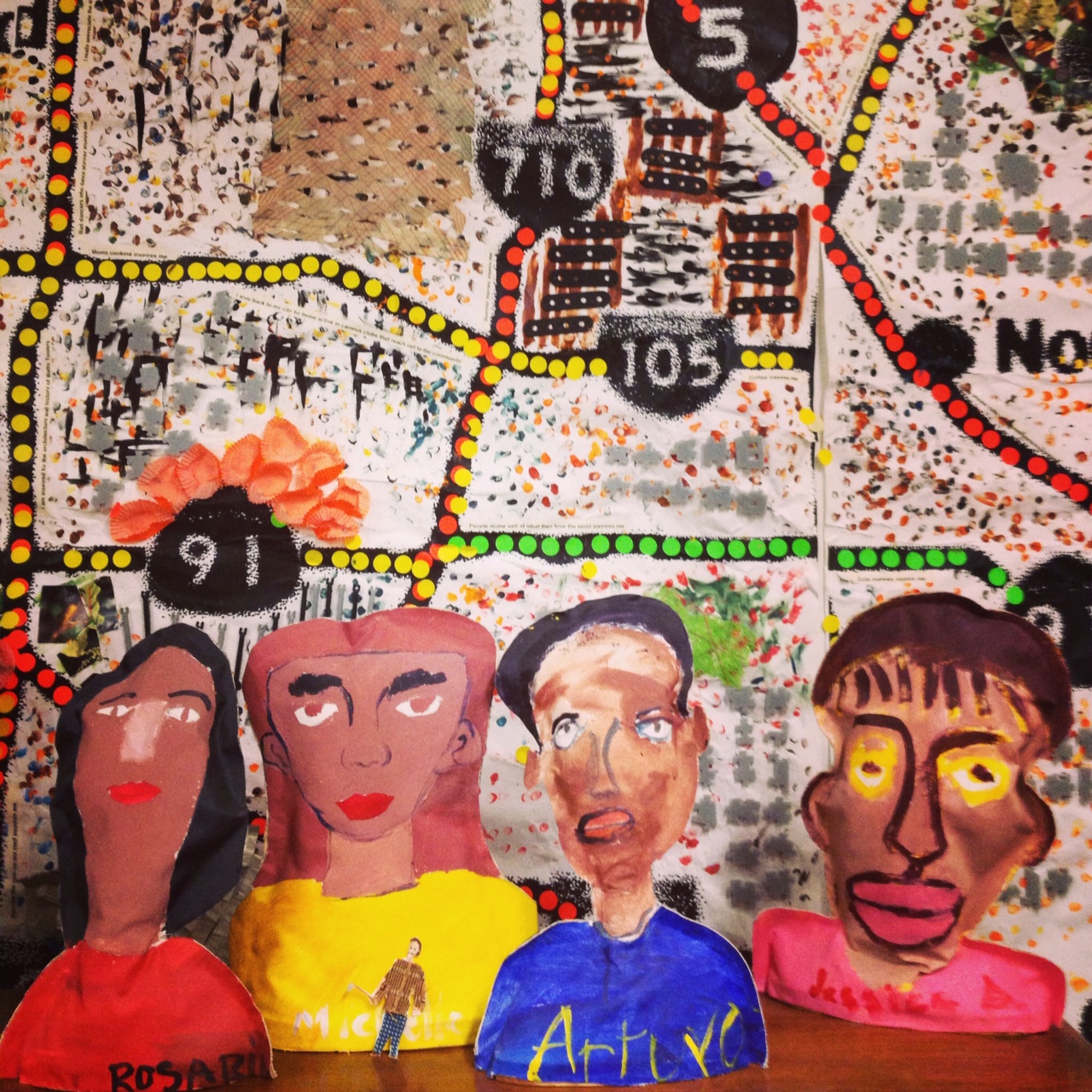 Photos by Kelly Payton. Photo 1: Klaus Schwab, left; Mayor Eric Garcetti, right.